2011 Newcomers B Manx Grand Prix race winner Gavin Lupton, is looking forward to returning to Oliver's Mount, for the 66th running of the prestigious meeting that is the Scarborough Gold Cup.
Following a disappointing Classic TT where he managed in total just three laps, his 2016 Gold Cup campaign, sees him compete on Top Gun Racing's CBR 600 and CBR 1000 Fireblade Honda's.
Although realistic on his expectations for the upcoming competition at Oliver's Mount, Gavin is determined to achieve his own personal goals, which include a new personal best lap time around the mount.
A collector of top draw results on 400 machinery at the iconic road race circuit, he has the roads craft, experience and most of all determination, to wrap up series of excellent finishes, as he pilots top spec Honda machinery.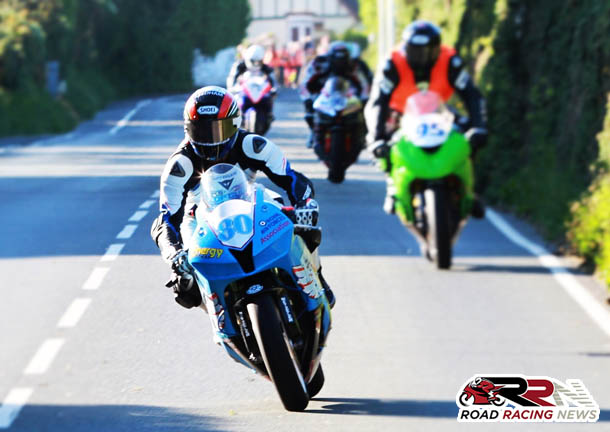 Still suffering from the effects of his high speed incident at the Ulster Grand Prix in 2015, Gavin battled through the pain barrier at TT 2016, securing highly respectable 38th and 42nd place finishes, in the Monster Energy Supersport encounters.
Looking to the future, Gavin is aiming to continue to enjoy his racing, chip away with his lap times around road race circuits such as the Mountain Course and do his best for the teams that he competes for.
Words by Stevie Rial