Steve Heneghan has announced his retirement, from competition at the Isle of Man TT.
His first appearance on the Mountain Course occurred at TT 2009, when piloting Quattro Plant backed Honda's in the superbike, superstock and senior races.
Arguably the main highlight of his TT debut, was 33rd place finish in the Pokerstars senior TT.
Since 2009, Steve has gone onto record, many a highly creditable result, at the most famous road race in the world.
Notable results secured include series of 28th place finishes in the superbike and senior races at TT 2011, 25th in the 2013 superbike TT encounter when competing for Quattro Plant Kawasaki alongside James Hillier.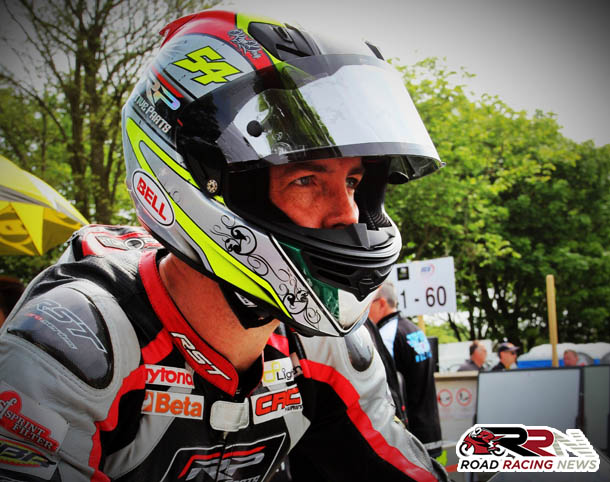 TT 2016 marked his seventh year of TT Races action. It would prove an ultra challenging two weeks of pure road racing competition, for the rider piloting Reactive Parts backed ER6 Kawasaki and S1000RR BMW.
Steve went onto endure retirements in the RST Superbike, Royal London 360 Quantum Superstock and Pokerstars Senior races.
21st place finish in the lightweight race, overall perhaps did not make up for the disappointment of his misfortune in the 1000cc encounters, it was though a new personal best TT Races finish.
Comparing the Isle of Man TT, to Mount Everest, Steve said, on his Facebook page:
"Think I'll have a go at Mount Everest next. I'm pretty sure it won't be this tough."
In his short TT Races career, Steve Heneghan has established himself as a highly accomplished exponent of in my opinion, the greatest motorsport event in the world.
Words by Stevie Rial