The newly introduced super pole qualifying session for the superbike races, at the 2016 MCE Insurance Ulster Grand Prix, is without a doubt an additional exciting aspect, to the world's fastest road race.
The 12 fastest riders from practice, will go into super pole qualifying, as they battle it out for pole position around the iconic Dundrod circuit.
So who will the super pole session suit? 14 times TT winner Ian Hutchinson said:
"I'm looking forward to the super pole session, it's going to be interesting. It'll put the pressure on but it's great to see something new like that coming to road racing."
In my opinion the new qualifying format will suit in particular Michael Dunlop, Ian Hutchinson, Bruce Anstey and JG Speedfit Kawasaki's Peter Hickman.
Plus if he is an entrant, same notion applies to 11 times Ulster Grand Prix winner, Guy Martin.
Devitt RC Express Racing's Alan Bonner, Dundrod newcomers Sam West and Dan Hegarty all have the potential to spring a surprise a two.
I wouldn't be surprised if at least two of the anticipated front runners, don't qualify for super pole.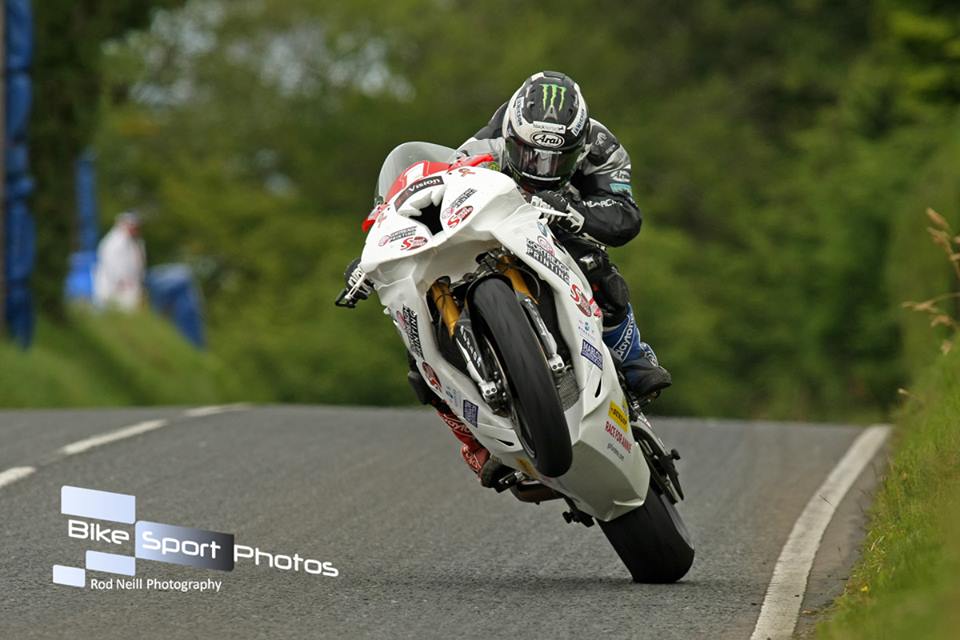 Photo by Rod Neill
There's no doubt that the new look superbike qualifying session for the Ulster GP, will prove extremely popular with multiple riders, but as well expect some riders, to not be a fan.
It will put added pressure on riders, to nail a spot on top draw, pretty much perfect lap of Dundrod, to wrap up pole position.
I firmly believe, where in for thrilling action a plenty in superbike qualifying, during the 2016 MCE Insurance Ulster Grand Prix.
At least in my opinion up to ten riders, are in contention for the top spot in qualifying, weather permitting could we see not one but multiple 134 mph laps? don't be surprised.
Words by Stevie Rial