One of the most challenging roads circuits in the 1960's and 1970's, was the Opatija circuit, in Croatia.
The roads venue, closely located to the Adriatic Sea, was known to many as motorcycle racing's equivalent to the Monaco Grand Prix.
Race action around the streets of Opatija first began in 1939. In 1969 it gained the role of hosting the Yugoslavian Grand Prix.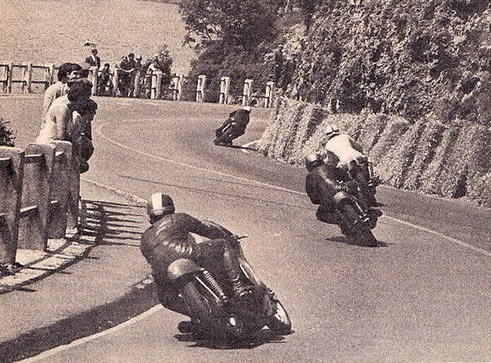 Photo by Velika Nagrada Jadrana
For the next nine years, Moto GP greats graced the 6 Kilometres long roads circuit. Stars to be victorious at Opatija included ten times TT winner and 15 times world champion Giacomo Agostini.
Additional famous riders to seal wins at Croatia's most famous roads event, included Angel Nieto, Chas Mortimer, Takazumi Katayama, Mario Lega, Dieter Braun, Kim Newcombe and Kel Carruthers.
Although since 1977, roads competition has ended at Opatija, Croatia's pure road racing heritage lives on, this is showcased in particular at Krizevci Road Races, which is arguably now the nation's premier roads meeting.
Holding a rightful strong place in pure road racing history, courtesy of the challenge it presented riders, plus it's unique seaside based location, the Opatjia roads circuit, is another reminder of road racing's worldwide reach.
Words by Stevie Rial