Two time TT winner Gary Johnson, is quietly confident of enjoying many a world class result during TT 2016.
Piloting BMW Motorrad machinery for the first time around the Mountain Course, leading the Penz 13.com BMW challenge, he has had a solid practice week so far, lapping in excess of 123 mph.
At the Vauxhall International North West 200, the rider nicknamed AKA Driver, was right near the sharp end in the opening superstock and superbike races, before reliability issues struck.
Gary has stated there is things to work on, on the Penz 13.com BMW's, but that the potential is there, the S1000RR BMW is we all know a top class package, known by many for it's huge power output.
For Gary the key with the BMW's is to make the power more effective, recently his RST Superbike and Royal London 360 Quantum Superstock mounts underwent suspension changes.
Alongside TT 2016, the rider who made his TT debut in 2007, is planning to return to the Macau Grand Prix, almost certainly as part of the Penz 13.com BMW team.
Looking towards the Monster Energy supersport races, on the Team T3 Racing 675 Daytona Triumph, first night of practice saw in Gary's own words all in all a decent first lap.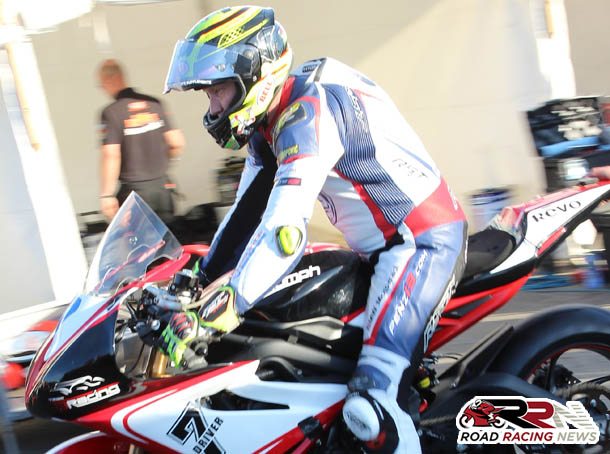 Lots of data was collected on the machine, which prior to TT 2016, has not been in action on the roads.
Podium finishes are a distinctive possibility on the Triumph, Gary feels the same about the factory CF Moto super twin.
The bike which carries a distinctive zebra like colour scheme, is developing into a fans favourite machine in the lightweight class, many and me included would like to see the ER6 Kawasaki's gain some much needed competition, at the front of the field.
Gary has no doubts of the potential of the CF Moto, with it's power output and reliability going into the four lap race, he's been impressed by his CF Moto team mate Craig Neve, competing for the first time at the TT Races.
Aiming to get back to his form from 2014, when he topped the supersport/superstock practice leader board, won the opening supersport race, Gary Johnson has the proven pedigree and pace to enjoy a top class race week at TT 2016.
Happy with his TT career to date, with two wins and been involved in some quite sensational races on the Mountain Course, he's happy been part of Rico Penzkofer's team, who like Gary are determined to seal stand out results a plenty.
Words by Stevie Rial