The roads are the top priority for Josh Daley next year, with the main highlight of 2017, set to be his second TT Races campaign.
TT 2016 saw him produce an accomplished Mountain Course debut, which yielded 46th and 52nd place finishes, along the way lapping close to the 115 mph mark.
Set to pilot again his own teams ZX6R Kawasaki in the Supersport races, he is eagerly awaiting TT 2017, in his own words "Shame we have to wait a year".
A fan of the Kirk Michael through to Cronk Y Voddy section of the Mountain Course, Josh stated that his TT debut this year, was everything he thought it would be.
When asked what he enjoyed most about competing for the first time at the TT Races, he stated it's just the speed and been flat out on the iconic Manx roads.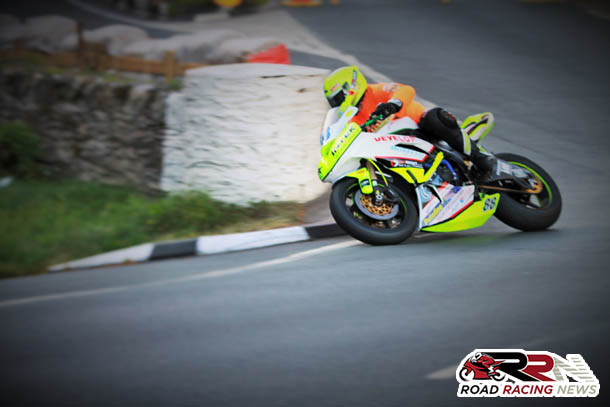 Following TT 2017, Josh is planning to move onto 1000cc machinery in 2018 at the world's most famous road race.
An additional highlight on the Horizon for 2017 for Josh, is his upcoming Ulster Grand Prix debut. During Ulster GP race week, he is set to celebrate his 21st birthday, which is at the same time, as the Dundrod 150 races.
Having already done some recce laps of Dundrod, the main aims for his maiden entry into the world's fastest road race are simply to chip away with his roads experience, and gradually build up his pace at one of road racing's most premier and coveted meeting's.
Determined to make his mark on the roads scene, Josh Daley is definitely one for the future, who has the undoubted ambition to go onto become a real roads alien.
Words by Stevie Rial