Lower Hutt's Jay Lawrence was again the man to beat in the feature races at the 28th Greymouth Street Races, as the highly rated GSX-R 1000 Suzuki mounted rider made it back to back Formula Greymouth titles.
Regularly regarded amongst New Zealand's leading pure road racing exponents, alongside feature race success he went the entire meeting unbeaten, wrapping up in total five race wins following additional stellar performances within the Formula 1 encounters.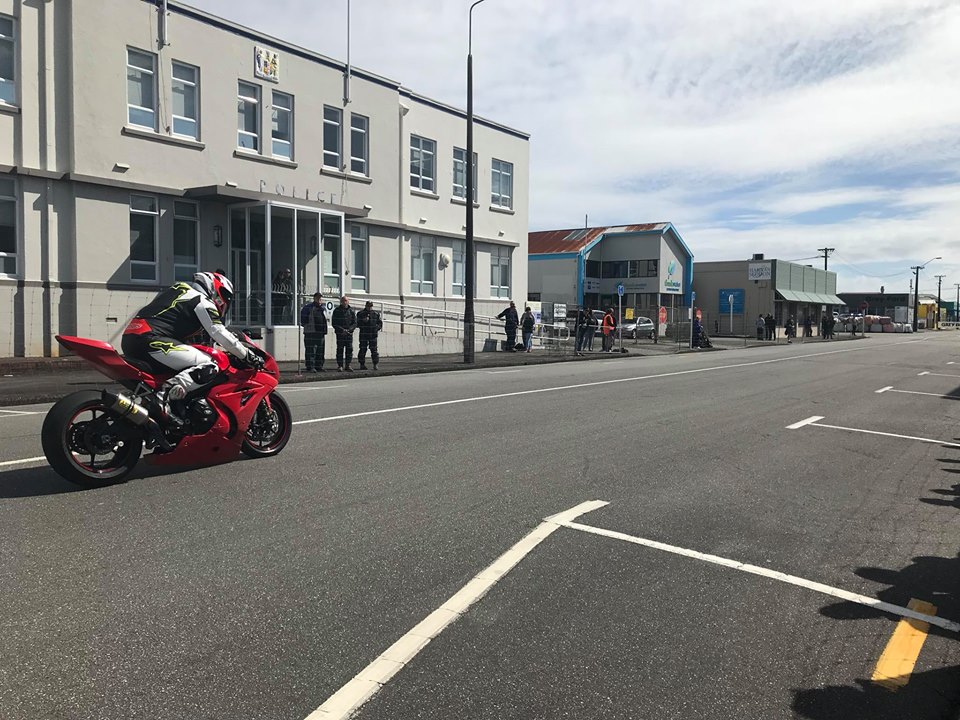 Photo via Jay Lawrence Racing – Facebook page
Nearest challengers throughout Ashton Hughes and Dan McKenzie, went onto share the Bears class spoils, with 675 Daytona Triumph mounted pilot Hughes scoring two wins to Christchurch's McKenzie's one.
Added stars to light up Greymouth included Dan Jenkins winner of all three Buckets class races, plus winner of the second Formula 3 race in front of overall class champion Ryan Bradshaw.
Looking back on the Super Motard races, it was Justin Shaw who proved formidable recording three wins from five starts, in between the Winton racers exploits Scott Wilkins secured a brace of hard earned victories.
The classic encounters graced by iconic machinery a plenty, saw Vince Burrell aboard his great sounding V Sport 949 Moto Guzzi win two of the three races to scoop overall honours.
Neville Wills won an all Norton Manx 500 challenge with Chris Kinloch to seal the Pre 63 Classic title, whilst Toby Tutty headed the Pre 1982 machines fraternity.
Overall a top class day of roads competition at Greymouth, which has celebrated in style it's 28th anniversary of the meet which is more than worthy of being regarded alongside the Cemetery Circuit and Paeroa as one of New Zealand's premier roads events.
Words by Stevie Rial