Irish road race 125/Moto 3 champion in 2012, runner up within the Ulster GP Ultra Lightweight encounter of 2016, the versatile Sam Wilson is the next racer to take part in Road Racing News, ten questions challenge.
15th in the opening Monster Energy Supersport race of TT 2014, his answers to the popular series of questions are as follows:
Q1: Favourite National Roads Meeting?
"Favourite national road race is the Mid Antrim 150."
Q2: Favourite Racing Bike?
"Favourite bike has to be the TSR 250 Honda."

Q3: What's the best part of competing on the roads?
"Best part about road racing is being so nervous and scared before a race, there's no other feeling like it."
Q4: TT, North West 200 or Ulster Grand Prix?
"Has to be the TT nothing comes near the place (Mountain Course)."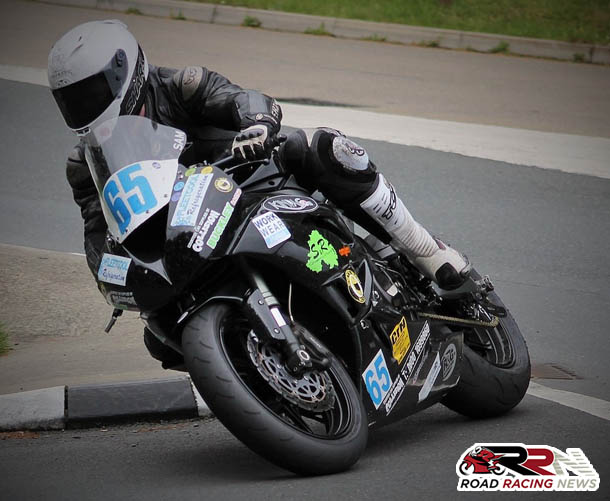 Q5: Most Respected Rival?
"Riders I most respect are Derek McGee and Paul Jordan, because at the Ulster Grand Prix we've gone head to head on 125's, best and closest races I've had."
Q6: Best roads moment thus far?
"Probably the 125/Moto 3 race at Tandragee last year, bike wasn't going good at all because of the quick shifter, so had to rip the wires on it to stop it not working, went onto pull a 15 second lead back in with 2 laps to go."
Q7: Is their one place or country in the world, where you would like to see a roads meeting held?
"Hmm not to sure maybe America because the supercross and motocross tracks are class, so I would say they could have a couple of tracks with big jumps!"
Q8: Who's your road racing hero?
"I don't have a road race hero I grew up around motocross, and always wanted to be like James Bubba Stewart if that counts."
Q9: Supersport or Superbike?
"I've never been on a Superbike so if anybody has one available, and wants somebody to give 100 percent I'll give it ago. But a 600 round the Mountain Course is something else, so the answer is Supersport."
Q10: Pole position or fastest lap?
"I don't really care about pole or fastest lap, winning is what counts."
Words by Stevie Rial