Ten times a TT winner, 18 times an Ulster GP victor, Duke Road Race Rankings champion in 2005 and 2006, the most successful Southern 100 competitor in history, the legend that is Ian Lougher is the next racer to take part in Road Racing News worldwide popular, ten questions challenge.
Over 135 times a race winner at Oliver's Mount, Scarborough, his answers to the popular series of questions are as follows:
Q1: Favourite National Roads Meeting?
"Schleiz in Germany, especially the 4 mile circuit before they shortened it, it was a mix of Hockenheim and Donington, mega."
Q2: Favourite Racing Bike?
"That's such a difficult one as I've raced sooo many. Suter MMX500, Honda NSR500V2, probably the easiest to ride was my 2010 Kawasaki ZX10 Superstock bike, great bike, even though people said they were evil things!!"
Q3: What's the best part of competing on the roads?
"Being amongst like minded people who like living on the edge, and who like a good party afterwards."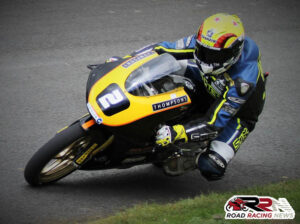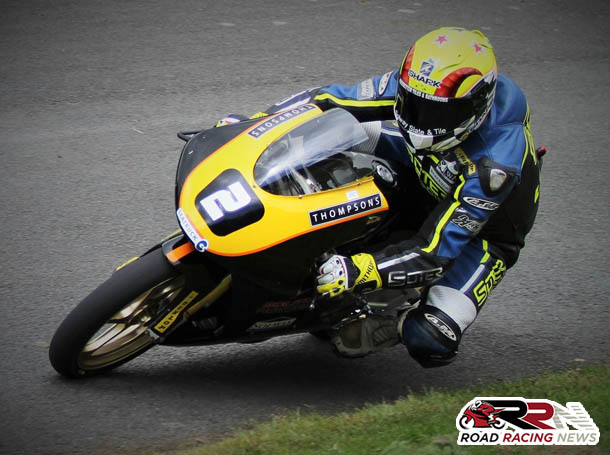 Q4: TT, North West 200 or Ulster Grand Prix?
"Ulster GP by far."
Q5: Most Respected Rival?
"Difficult, I never underestimate anyone, but I guess Bruce Anstey, because like me he's an old man and can jump from any size of bike and be competitive on it."
Q6: Best roads moment thus far?
"Got to be winning my first TT in 1990 on a privateer 250 Yamaha, beating my mate Steve Hislop on a works Honda and setting lap and race records, which stood for 9 years!!"
Q7: Is their one place or country in the world, where you would like to see a roads meeting held?
"Obviously I'm gutted the Welsh Road Race didn't happen but I guess the next best place would be the Bahamas, lots of sunshine!!"
Q8: Who's your road racing hero?
"So many different eras of racing to choose from, but Wayne Rainey on short circuits. Steve hislop, Joey Dunlop, Charlie Williams on the roads."
Q9: Supersport or Superbike?
"Supersport, much more fun getting the best out of a slower bike, ringing the throttle off it rather than a Superbike trying to ride you at every other corner."
Q10: Pole position or fastest lap?
"Nobody remembers pole position only yourself, everybody will read the race report and see who was the quickest in the race though."
Words by Stevie Rial