Sidecar Ten Questions Challenge – Gary Gibson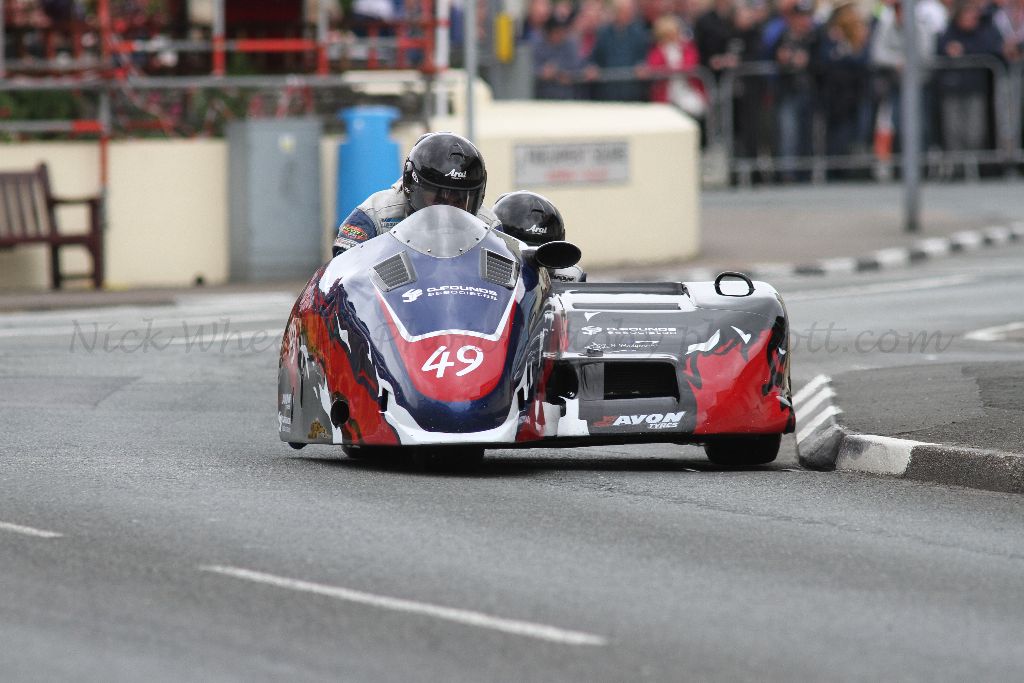 Next competitor to take on Road Racing News, Sidecar equivalent of the popular ten questions challenge, is the fastest newcomer drivers wise of TT 2017, Beverley's Gary Gibson.
Confirmed to take part in the TT Races for the second time this year, with son Daryl, his answers to the series of questions are as follows:
Q1: Favourite Roads Meet?
"TT. Only been once but fantastic experience and looking forward to going back."
Q2: Favourite Racing Engine?
"The latest Suzuki engines. Not the most powerful but have had mega reliability in standard trim."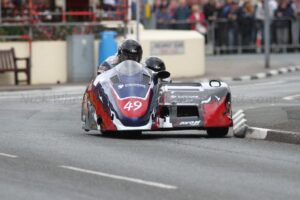 Photo by Nick Wheeler
Q3: Best roads moment thus far?
"First flying lap down Bray Hill! Scary!"
Q4: Out of the current roads meets, is their one event in particular where you would like to see Sidecars compete?
"North West 200. Never been but looks great."
Q5: Most respected fellow driver?
"Pete Founds. His approach to racing, preparation and ruthlessness is great to watch."
Q6: Three Wheeling Hero?
"Dave Saville. Hard as nails."
Q7: What's the best part about competing on the roads?
"The sense of speed in closed in areas."
Q8: Three words to describe sidecar racing?
"Challenging, exciting, addictive."
Q9: In your opinion, who is the greatest Sidecar TT racer of all time?
"Moly (Dave Molyneux). For the desire and determination to still be at the top."
Q10: Pole position or fastest lap?
"Pole position. Gives you that bit more belief going into the race."
Words by Stevie Rial