Now armed with two bikes and admitting to being a wee bit more organised, Dundalk's Noel Smith is looking forward to his first full season of road racing.
The 26 year old electrician, originally from Limerick but now resides Dundalk made his road race debut at the cancelled Kells meeting last year.
Like many before him, he was bitten by the "Bug" of racing between the hedges, and went on to compete in the Skerries, Walderstown and Faugheen 50 events,, all of which he thoroughly enjoyed.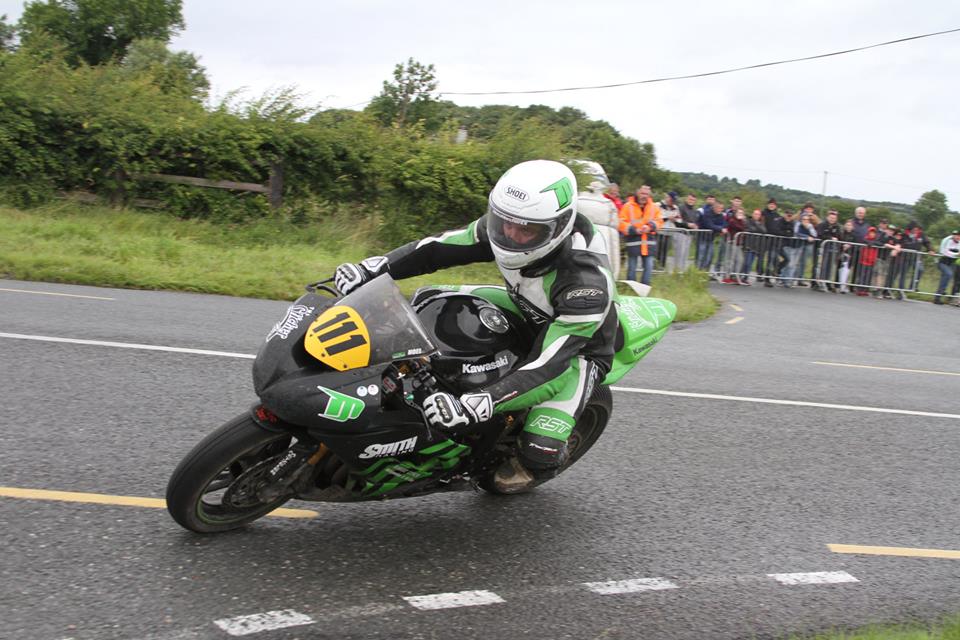 Photo by Baylon McCaughey
As always, its hard to beat mileage, and the more track time Noel got, the more his times came down. Towards the end of the season the Dundalk electrician was getting a bit more comfortable and this was proven at Faugheen, where he had his best run, 16th in Senior Support and 11th in the senior support non-championship race, no doubt enough to put a smile on any newcomers face!
Looking ahead for 2017, Noel has planned to do a full season of road racing on his 2010 ZX6R in Senior Support, and also in the Junior Support championship, for which he has purchased an ER6 Kawasaki.
The countdown is now on, and like others, is getting itchy feet! Noel is really looking forward to getting going now, and cannot wait to make his KDM Hire Cookstown 100 debut.
Noel would like to say a Special Thanks to the following, because without their help and support, he would not be racing this year!: Motomerchants Armagh, Declan Smith Tiling Services, Joe Robinson, Robert Lynch Refrigeration, Fighting Fit Bootcamp Gym Dundalk and The Sticker Company.
Words by Baylon McCaughey