Super Twins Manx Grand Prix winner Jamie Hodson, is aiming to step up to the TT Races next year.
Son of TT stalwart Jim Hodson, the last four years have seen Jamie develop into an accomplished exponent of the iconic Mountain Course.
Alongside his momentous Super Twins victory, this years Manx GP also saw him record a top 15 finish in the Junior race.
His Super Twins Manx GP race winning time of 1 hour 21 08.644 seconds, would have placed him 11th in the 2016 Lightweight TT.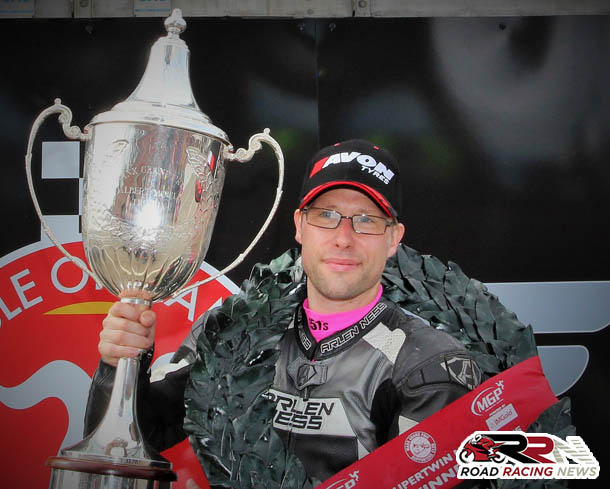 With this fact in mind, there is no doubt that Jamie has the pace to wrap up at least a top finish, in next years Lightweight encounter at TT 2017.
Alongside the Lightweight class, Jamie is also planning to compete in the Supersport races, which if his entry is successful, will see him compete against the likes of Michael Dunlop, Ian Hutchinson, Peter Hickman, John McGuinness, Bruce Anstey and William Dunlop.
Amongst the standout competitors at the 2016 Manx Grand Prix, he has the proven capabilities to spring a surprise or two during TT 2017.
Words by Stevie Rial