The 2016 IRRC (International Road Racing Championship) series rolls onto Horice this weekend, for the fourth round of the prestigious championship.
Pre race favourites for the IRRC superbike races at Horice include championship leader Vincent Lonbois, plus Herpigny Motors BMW Motorrad Belux team mate and reigning champion Sebastien Le Grelle.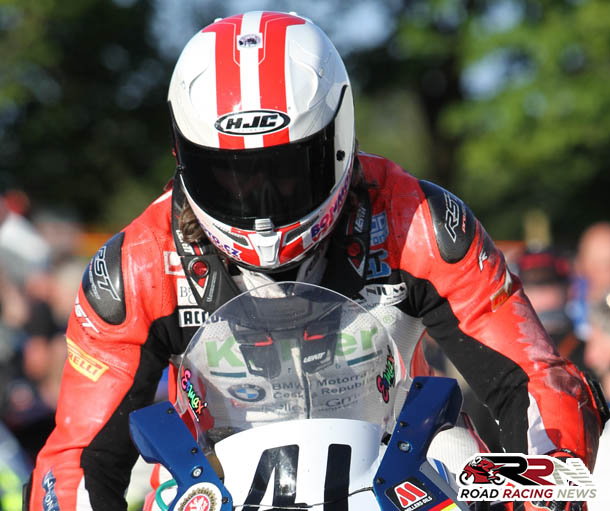 Horice Road Races lap record holder Kamil Holan, is another contender for race wins, as he competes under the BMW Motorrad Czech Republic banner.
TT 2016 saw Kamil enjoy a highly productive two weeks of competition around the Mountain Course, main highlights included 22nd place finish in the blue riband Pokerstars senior TT along the way lapping close to the 125 mph lap speed mark.
Performance Racing team Achterhoek's Jochem Van Den Hoek is having a consistent IRRC campaign, currently holding sixth position in the championship standings.
Jochem is more than capable of sealing world class results this weekend, same applies to Johan Fredriks and Petr Biciste.
At the Horice meeting in May, it was Didier Grams who proved the dominant force on the G&G Motorsport S1000RR BMW.
Although he might not be at present the force he was a few years back in the IRRC superbike class, you can never discount the rider regarded by many as Germany's leading pure road racer, from dominating this weekend in the Czech Republic.
Wildcards entrants include Josef Luksik, Tomas Myslivecek and Stefan Holz whilst reigning IRRC supersport champ Marek Cerveny is also set to compete on a S1000RR BMW.
Marek starts one of the firm favourites in the IRRC supersport encounters, on the Intermoto backed ZX6R Kawasaki, whilst former champion and fellow 2016 title contender Joey Den Besten will also start amongst the main contenders for race wins.
France's Pierre Yves Bian amongst the most improved riders on the roads in 2016, is one to watch as are Thomas Walther, Ilja Caljouw, Tuukka Korhonen, wildcards Richard Sedlak and Miroslav Sloboda and Wolfgang Schuster on his own teams YZF R6 Yamaha.
Herock backed Kevin De Frenne has the proven roads craft to be in contention for stand out results, whilst a unique entry comes in the form of a Moto 2 Suter been in action piloted by Hendrik Voit.
This evokes memories of Ian Lougher's TT 2016 campaign on the MMX 500 Suter, which he took to 34th place finish in the Pokerstars Senior TT.
There is in total a 32 rider entry list for the IRRC supersport races at Horice, close fought action and top quality competition is guaranteed as many of continental Europe's leading roads exponents battle for victories.
Alongside the IRRC action, this weekend at Horice also sees a wide of variety of classic machinery taking to the roads along with the ever popular sidecars.
A great weekend of pure road racing is in prospect at one of the Czech Republic's most iconic roads circuits.
Words by Stevie Rial