Run over 25 times from 1973 through to 1999, the Fore Road Races located near Athlone in County Westmeath through the course of three decades established itself as one of the most popular meetings in Southern Ireland.
Dubbed the 'Race of the South' the meet regularly attracted high quality entries, with many of the world's finest road racers competing on the authentic village circuit.
Amongst those through the 70's, 80's and 90's to compete at Fore included Steve Cull, Johnny Rea, Eddie Laycock, James Courtney, three times TT winner Adrian Archibald and the legendary Dunlop brothers Robert and Joey.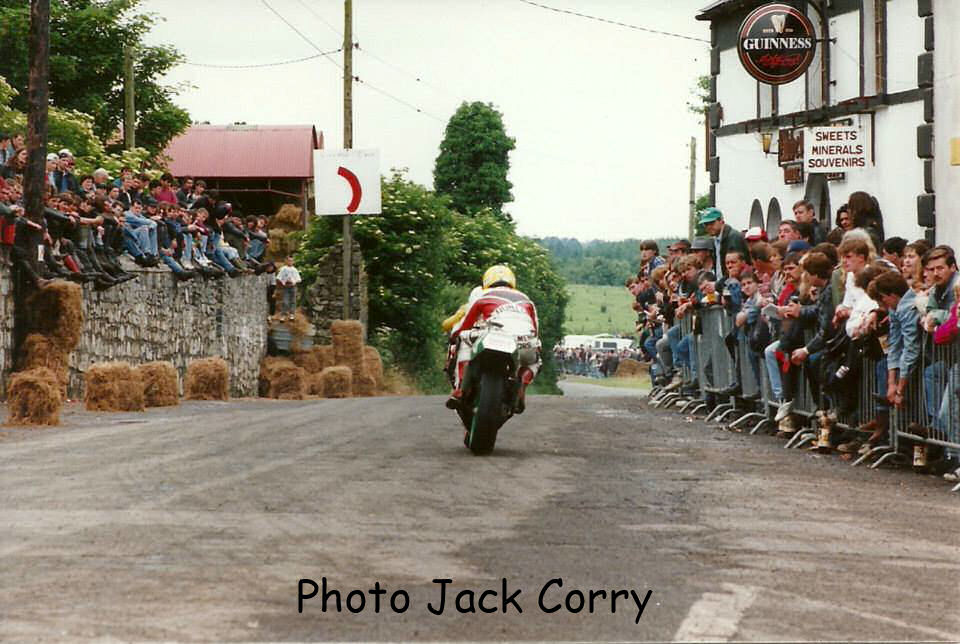 Photo by Jack Corry
Plus Philip McCallen, Denis McCullough, Martin Finnegan, Derek Young and seven times Duke Road Race Rankings champion Ryan Farquhar.
Over the course of it's 26 year history, competition at Fore would be promoted by three different organisations, which were Fingal Motor Club 1973-1979, North Dublin Motor Club 1980-1987 and the Fore Motorcycle Racing Club from 1989 through to 1999.
After the 1999 meeting, the Fore Motorcycle Racing Club made the decision that the 'Race of the South' would no longer take place on the Fore Village Circuit, as action moved to the Walderstown circuit.
Since 2000 the new 'Race of the South' has grown and grown in stature, with the cream of Irish road racing embarking each July upon Walderstown.
The 2017 meeting saw Derek McGee and Derek Sheils share the Superbike spoils, whilst the Super Twin and Supersport encounters saw rising stars Joe Loughlin and Adam McLean claim hard fought victories.
Words by Stevie Rial