Former TT privateers champion Dan Stewart is switching to BMW machinery for TT 2017, as he embarks upon a 13th TT Races campaign.
Backed by long term sponsor Wilcock Consulting, Dan is hugely looking forward to piloting S1000RR BMW's in the RST Superbike, Royal London 360 Quantum Superstock and Pokerstars Senior races.
19 times a top ten finisher at the most famous road race in the world, the Cumbria based rider's TT CV, is extremely impressive.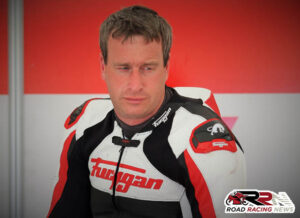 Three times a top six finisher, including sixth in a history making 2010 Senior race, he has lapped the majestic Mountain Course, in excess of 129 mph.
Additionally on his debut around the famous Manx roads, at the Manx Grand Prix in 2000, he finished runner up in the Newcomers A race.
Perhaps more known for his prowess on 1000cc steads, he is equally as competitive in the Supersport class, which this year sees him line up on CBR 600RR Honda machinery.
Photo by Nick Wheeler
Under rated by many, Dan is a true TT stalwart, who year on year has extracted the maximum out of his varied list of mounts.
One of the most consistent TT competitors in the modern era, it would not be a surprise at all in my opinion to see him secure top six finishes a plenty, during TT 2017.
Words by Stevie Rial