Vauxhall International North West 200 – A Genius At Work Michael Dunlop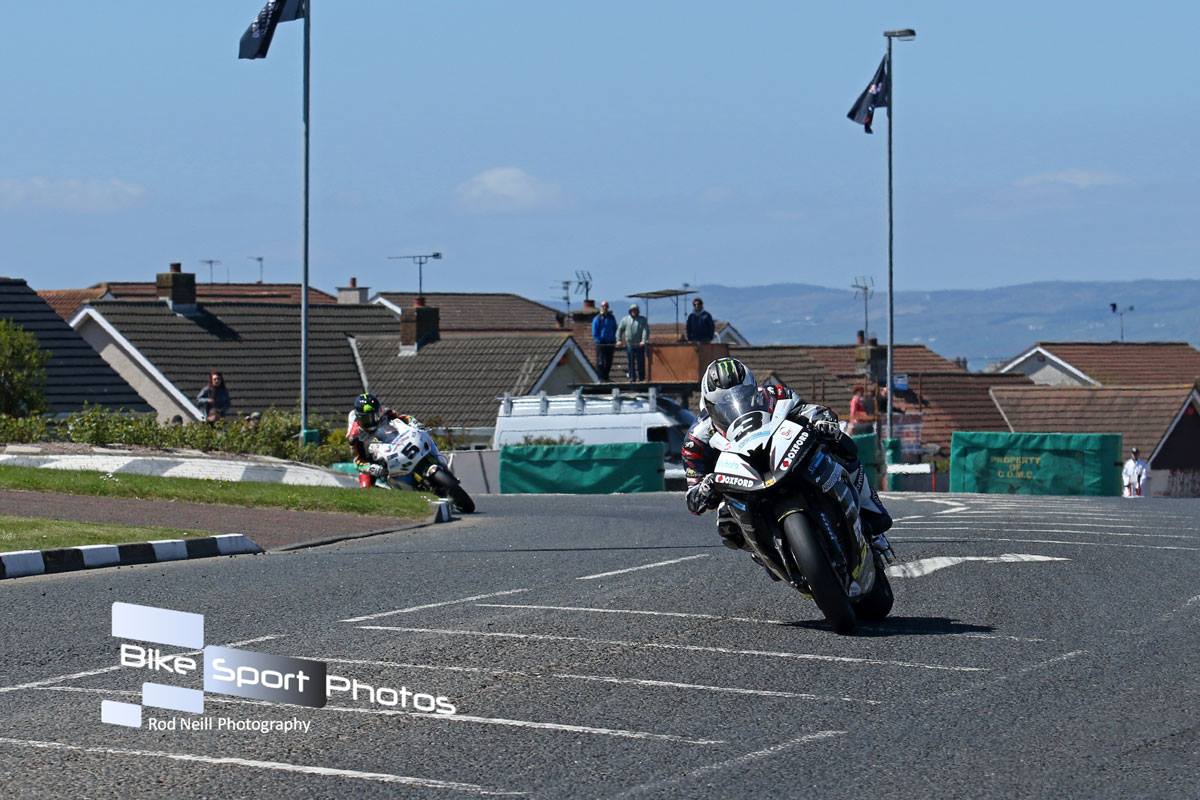 The term a genius at work, does not apply to everyone, but it 100 percent does to Michael Dunlop, in the opening superbike race, in clinching his fifth North West 200 victory.
The race red flagged on lap four due to an incident at Church Corner involving Bruce Anstey, who is ok, saw Michael open up a lead in excess of five seconds, along the way setting a stunning new lap record of 123.207 mph on the Hawk Racing S1000RR BMW.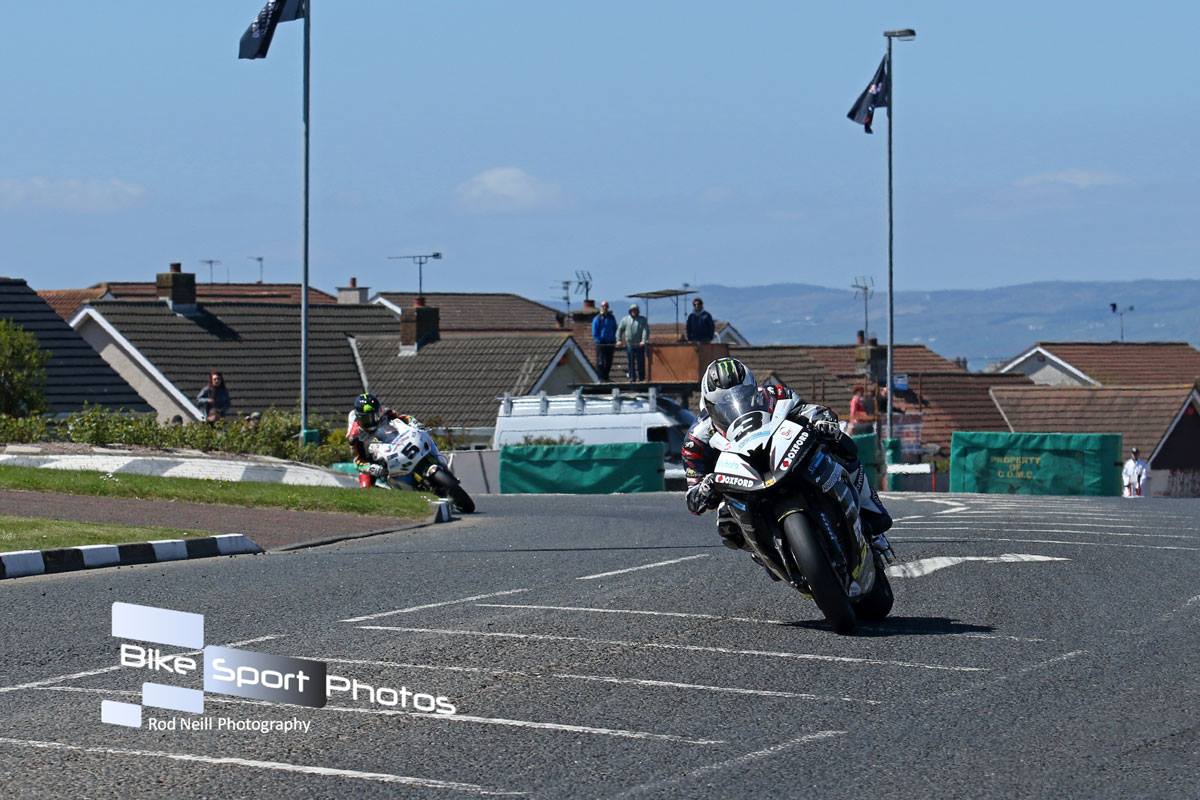 Photo by Rod Neill
Ian Hutchinson, Tyco BMW, finishes in second place, following another top class display from the 11 times TT winner.
Michael Rutter, Bathams SMT Racing S1000RR BMW, finishes a fine third.
Peter Hickman lead the Kawasaki challenge in fourth, whilst Lee Johnston battled his way to fifth place finish.
The top six was finalised by 23 times TT winner John McGuinness.
Conor Cummins was a highly creditable seventh, Alastair Seeley was eighth, Didier Grams a great ninth, Jeremy McWilliams rounded out the top ten finishers.
Added additional performances included Sam West 12th, Steve Mercer 13th, Dan Hegarty 14th, John Ingram 15th, Forest Dunn 18th and Petr Biciste 19th.
Superbike Race 1 Results:
1 Michael Dunlop
2 Ian Hutchinson
3 Michael Rutter
4 Peter Hickman
5 Lee Johnston
6 John McGuinness
7 Conor Cummins
8 Alastair Seeley
9 Didier Grams
10 Jeremy McWilliams
11 Horst Saiger
12 Sam West
13 Steve Mercer
14 Dan Hegarty
15 John Ingram
16 Paul Shoesmith
17 Bruce Birnie
18 Forest Dunn
19 Petr Biciste
20 Matti Seidel