Reigning Ulster GP Super Twins race winner Dan Cooper is the latest high profile rider to join the 2017 KDM Hire Cookstown 100 entry list, as he delves into competition for the first time around the Orritor Circuit.
Set to take in the Supersport, Super Twin and feature races, the former TT privateers champion will be piloting his brand new CBR 600RR Honda backed by Ruby Site Services and an ER6 Kawasaki which carries title sponsorship from KW Electrical Services.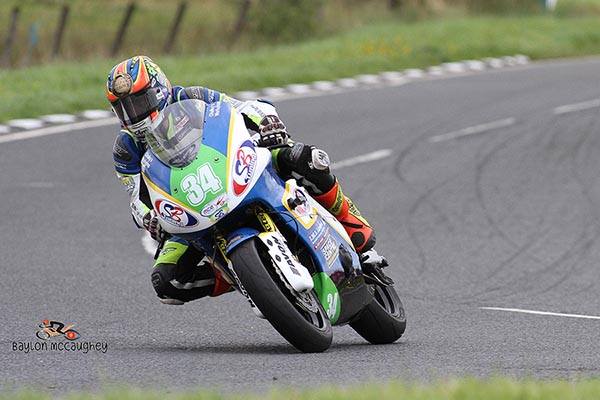 Photo by Baylon McCaughey
Amongst pure road racing's fastest rising stars, alongside his exploits at the international events, he has developed into the dominant force at Aberdare Park, wrapping up in recent years three Welsh Open victories.
Additionally a top three finisher at Oliver's Mount, he has the roads craft plus proven ability to make an eye catching Cookstown 100 debut.
Speaking about beginning his 2017 roads campaign at Cookstown, Dan said:
"I'm really excited about racing at the KDM Hire Cookstown 100 and would like to thank all the organisers for welcoming me to the event."
Dan's entry is another great boost for the second Irish road race meeting of 2017, which has attracted in total in excess of 180 entries.
Words by Stevie Rial