A quite unique contingency plan is in place, for tonight's scheduled second practice session of TT 2017.
With persistent mist forecast for this evening, Clerk of the Course, Gary Thompson MBE BEM, has announced an option of riders taking in laps up to Ramsey, then they will be escorted a marshal, back over the Mountain, in a speed controlled manner.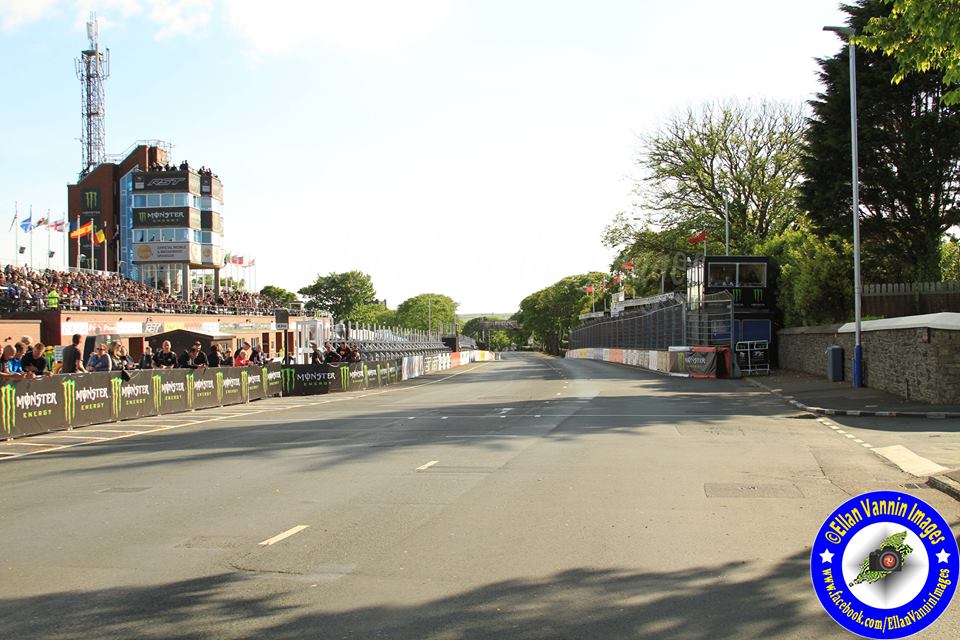 Photo by Jim Gibson
Prior to this, the other parts of the plan, are for riders to be yellow flagged within School House Corner and then ultimately go under red flag conditions from Parliament Square.
At this moment in time, these are just prospective possibilities, which can only take place, if the medical response helicopter, can venture to the lower reaches of the most famous road racing circuit in the world.
Today has also seen announced for the first time, the possibility of the RST Superbike race, taking place on Sunday.
The last time this happened in 2015, saw Bruce Anstey secure a first Superbike TT title.
Words by Stevie Rial