Top Quality Entry List In 2015 Lightweight TT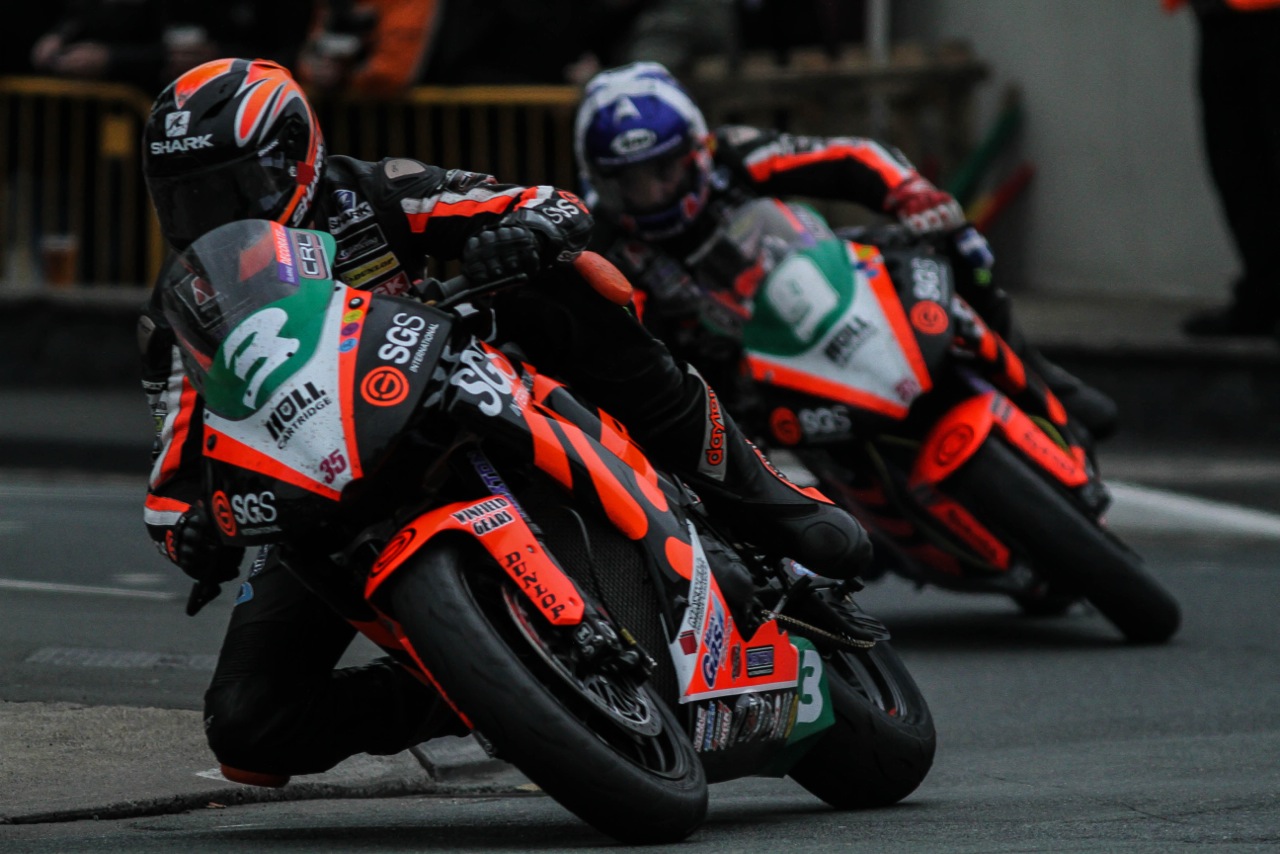 There is a top quality entry list for the 2015 lightweight TT.
Confirmed to start at number one is two times TT winner Gary Johnson competing on factory backed CF moto super twin.
Next away is 2013 lightweight TT winner James Hillier who will once again start one of the favourites for victory as will fastest rider in TT history from a standing start Michael Dunlop.
Michael carries number three as he will in superbike, supersport, superstock and senior races. The 11 times TT winner is set to compete on Mcadoo racing backed ER6 Kawasaki as he targets his first lightweight TT victory.
At number four is Michael Rutter competing for Ian Lougher racing on a factory backed Paton. The Italian motorcycle manufacturer is delighted to be working with Michael and Ian at TT 2015 as they target a standout result.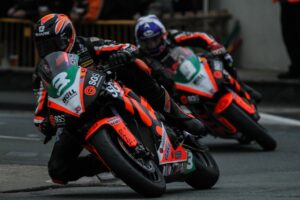 Photo by Louis Porter
2012 lightweight TT winner Ryan Farquhar holds start number five, Ryan goes into TT 2015 as determined as ever and there's no doubt he's amongst the pre race favourites as is Ivan Lintin.
Ivan competing for RC Express racing will carry start number six. Two time Ulster Grand Prix winner Ivan is tipped by many to secure his first TT victory in lightweight race this year.
Jamie Hamilton is away at number seven on Burrows Engineering racing's ER6 Kawasaki whilst holding start number eight is reigning Duke road race rankings champion James Cowton.
James raised many an eye brow at TT 2014 with third place finish in lightweight race. Danny Tomlinson racing fuelled by Stewart Smith racing ER6 Kawasaki is set to give the prodigiously talented rider a great opportunity to push for race win this year.
Holding number nine is 2014 Irish road race super twins champion Connor Behan competing for Ryan Farquhar's KMR Kawasaki team whilst rounding out the top ten is eighth place finisher in 2014 lightweight TT Dan Cooper who will be competing for the CMS racing team.
Martin Jessopp at 11, Michael Russell at 12, Dan Kneen at 14, David Johnson at 15, Michal Dokoupil at 16 are further competitors to look out for in what is set to be a closely contested race.
Two time super twins race winner at the North West 200 Lee Johnston will start as one of the pre race favourites in lightweight TT.
Lee who is set to compete for KMR Kawasaki has in recent years got better, better and better in super twins class. He is now considered to be in the leading group of riders in the class of racing which has grew in popularity in the last five years.
Danny Webb will carry number start 17 as he embarks on his second year of competition on the mountain course whilst two time junior Manx Grand Prix winner Michael Sweeney is one to watch at number 18.
Finalising the first twenty starters is 2008 superbike TT winner Cameron Donald and top 15 finisher in 2014 sueprsport TT race two Sam Wilson.
Tuukka Korhonen at 27, Colin Stephenson at 30, Ben Rea at 40, Andy Lawson at 43, Bjorn Gunnarsson at 47, Tim Sayers at 51, Wayne Axon at 57 and TT newcomer Dan Harrison at 69 all add further quality.
With under sixty days to go till TT 2015 excitement is building for all competitors. The lightweight race at this years Isle of Man TT has an entry list which comprises of TT winners, rising stars, up and coming road racers and exciting TT newcomers.