Paul Jordan is amongst pure road racing's fastest rising stars.
Commenting on what has been an excellent season for him, Paul said:
"Yeah I am pleased with my results this year I think I have def shown that I am hungry for winning and wanted to be at the sharp end of the bigger classes."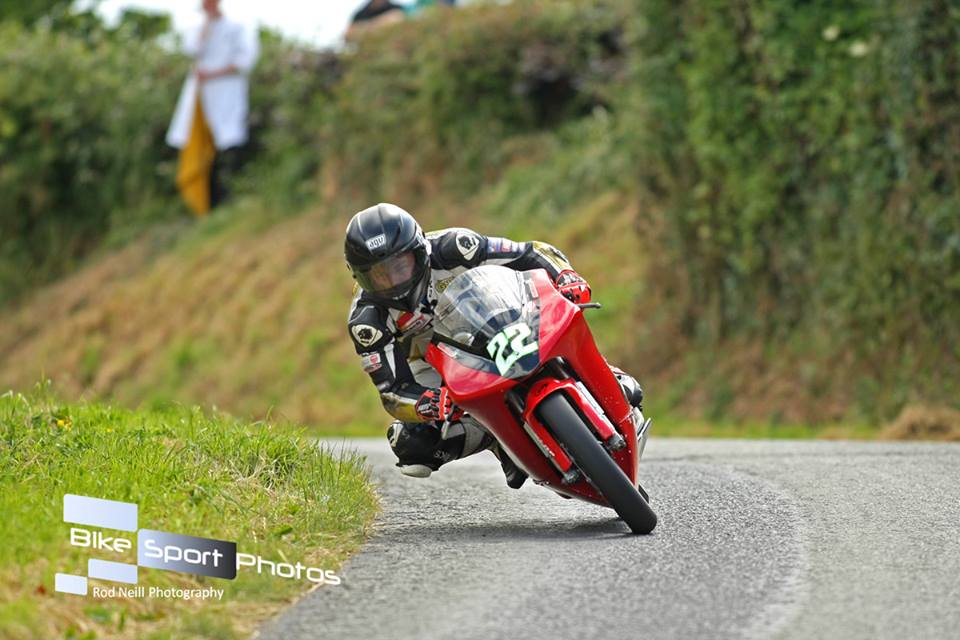 Photo by Rod Neill
Main highlights of 2015 have included Irish road race 125 championship victory, but for Paul main highlight this year was at Kells in supersport race, as he finished a superb third having started from the second group.
"Think my main highlight was kells when I came from the 2nd group to finish 3rd In the supersport class."
When asked what currently is his favourite pure road racing circuit, Paul said:
"Not sure what my favourite track would be just as of yet as I never got to enjoy them as much as I wanted to as most of them I was learning for the first time but if I was to pick I think the Ulster Grand Prix."
One of the few road race circuit's Paul has not competed at includes the mountain course, home of the world famous Isle of Man TT and Manx Grand Prix.
Paul said on the possibility of competing on the most iconic road race circuit in the world.
"I think the possibly of the mountain course will be all down to where I am wit the Irish road and if I feel ready myself as it's a massive step and I wanna be going there knowing I have the right package with the right people and the bikes, were I can go and learn it and just enjoy myself."
Main aims for 2016 for Paul include pushing for top class supersport results at Cookstown, Tandragee, Kells, Walderstown, Skerries, Armoy and Killalane.
"My aims for 2016 hmm.. Well I wanna continue were I left off and improve on everything I have done.
Really wanna be winning races In 600 which I think I could I just need believe in myself more and find my step faster Also would love to have a spin on a superbike and keep on riding on the 650.
I think the 125 could be parked from now as am getting a bit bigger and the jump down on it is sore on myself but I won't just rule it out at the minute see how things plan out in the next couple months and see what I can get myself and what people can offer."