47 years since first becoming involved with the North West 200, Mervyn Whyte MBE has taken the decision to call time on his role as Event Director.
Event Director for the NW200 since 2001, under his stewardship the world-famous meeting has gone from strength to strength.
Top level British Championship, World Endurance, World Supersport, World Superbike, even a few ex Moto GP racers have sampled the Triangle course in recent times.
Alongside the standard of the racing, entry ever improving, Whyte's tenure as Event Director has also yielded various high-profile sponsorship boosts including attracting support from companies such as Coca Cola, Vauxhall and BBC Northern Ireland.
Speaking today about retiring the Event Director role, Whyte MBE stated:
"I had intended to retire at the end of 2019 but Coleraine and District Motor Club asked me to stay on for another season which I agreed to do.
Sadly the Coronavirus outbreak saw the cancellation of this year's event and I now feel, having recently celebrated my 70th birthday, that it is the right time for me to step aside."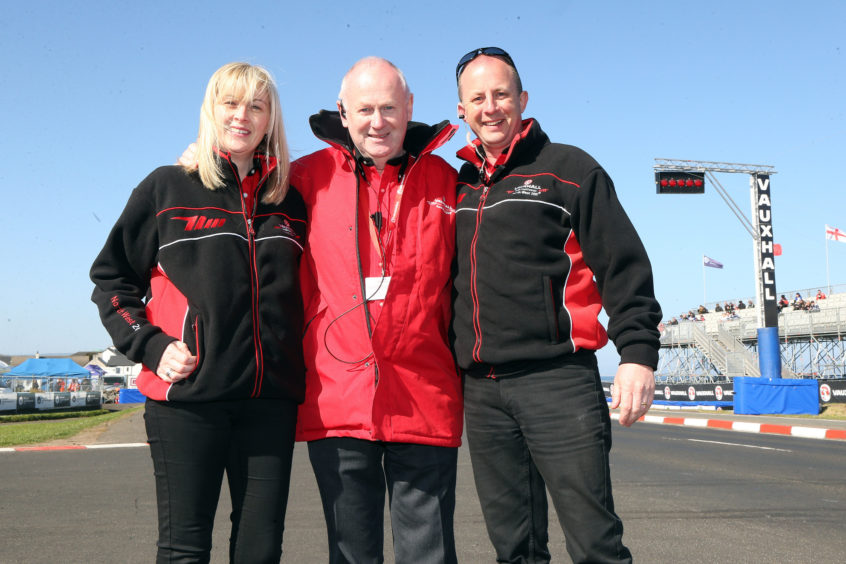 Photo by Stephen Davison
He continued:
"I have thoroughly enjoyed my time at the North West 200. There have been so many exciting days as well as some sad ones.
Along the way I have had the pleasure of working with a very committed and enthusiastic club, staff, a great management team and many fantastic sponsors, teams and riders.
To ensure the smooth transition of responsibilities, I will continue to provide support with regard to sponsors, teams and riders in a consultative role."
Amongst those to heap praise on Whyte MBE's NW200 involvement, included five times International Road Race winner, BSB front runner Glenn Irwin, who stated via Twitter:
"A man who faced foot & mouth, bomb scares, oil leaks, fatalities & corona virus while being judged 24/7.
I applaud you Mervyn Whyte for your enthusiasm and handling of these events. You brought me to race the event that I loved as a boy and now I'm a winner."
Words by Stevie Rial, quotes from Mervyn Whyte MBE courtesy of Stephen Davison