Sixth within the 2004 Lightweight TT, finishing in front of esteemed International road racers such as Jim Hodson, Alex Donaldson and Thomas Montano, Ramsey's Derran Slous is next to take part in Road Racing News rising in popularity Manx GP Top 6 series.
A top five finisher in the Newcomers Lightweight MGP of 2003, 14th in the sole Super Twins MGP race stint of 2015, his answers to the Mountain Course themed set of questions are as follows:
Q1: When you first competed at the Manx, what was your first initial thought of the Mountain Course?
"When I first competed on the Mountain Course I thought I knew the sequences of bends as such by riding and driving around it for years to commute. How wrong I was.
First lap was going great until I got to Glen Helen it looked like a different country going at speed and seeing corners open up as well as closing up. So different having both sides of the road to ride on."
Q2: Most memorable Manx GP bike?
"The FZR400 (Yamaha) that I built. I had literally just got it together that year (2003) and managed a 4th place. Bike was way off being complete at the time.
A bit more development and a year later it got me 6th in the TT. With the same bike I had the lap record at the Southern 100 for a 400. Won 400 championship here. John burrows won on it at the North West 200 and Carolynn Sells won the MGP on it too."
Q3: Most treasured memory from the Manx?
"I've many a treasured memory from riding to helping others reach their dreams and goals of riding the Mountain Course."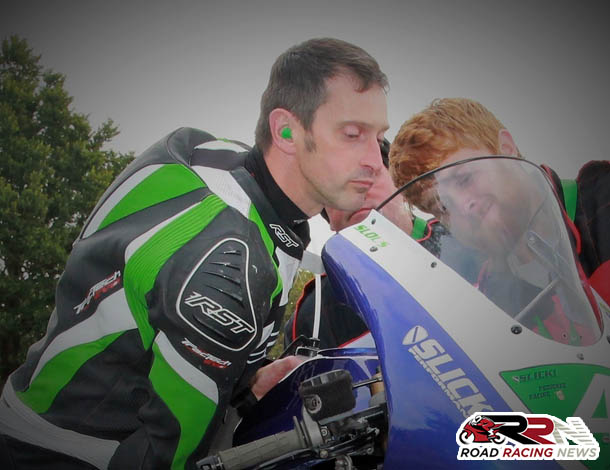 Q4: Is there one specific Manx GP competitor that you look up to?
"I think as a rider that had the honour to be able to race around the Mountain Course you have every respect for all the riders and their teams and I look up to them all."
Q5: Describe the Manx GP in one word?
"Incredible"
Q6: Finally, if you could race one machine from any series, championship around the Mountain Course, what would it be?
"That's a difficult question. I could give you a list but would have to say Honda RC30 would be my first choice, if they were all lined up ready."
Words by Stevie Rial