Three times North West 200 winner Lee Johnston is set to have the honour next month at Macau, of been the first rider to compete at an international roads event aboard BMW's luxurious new carbon fibre framed HP4 Race machine.
In the past two to three weeks 'General Lee' has gained track time a plenty on his new steed, via tests at Cadwell Park and taking part in practice, qualifying sessions at Darley Moor's Stars of Darley meet.
The opportunity for the happy go lucky racer to pilot a HP4 Race BMW, has been provided by long time suitors East Coast Racing who alongside him have enjoyed an abundance of excellent results with BMW Motorrad machinery in recent times.
Having had what has to be described as another tricky international roads season, Fermanagh's Johnston was back in form at August's MCE Insurance Ulster Grand Prix, going through the pain barrier to secure a brace of excellent podium finishes in the Supersport encounters.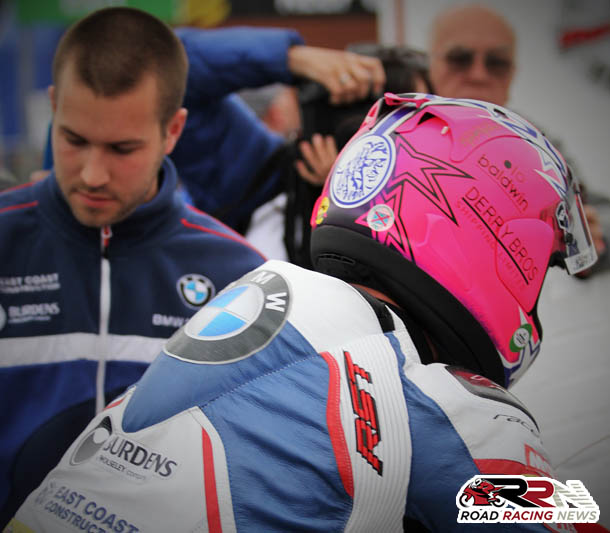 A former fifth place finisher at the Macau Grand Prix, whilst the HP4 Race BMW will be a bit of an unknown quantity at Macau, the six times international road race winner will know he has one of the most high spec bikes on the grid.
With this in mind, you can't discount him from being in contention next month, for at minimum a rostrum finish.
Words by Stevie Rial