James Hillier proved at TT 2015 why he is regarded by many as one of the most naturally talented riders currently competing on the mountain course.
Following a productive practice week James surprised many people in RST superbike TT finishing a fantastic third as he produced a fabulous display on Quattro Plant Kawasaki's top spec superbike.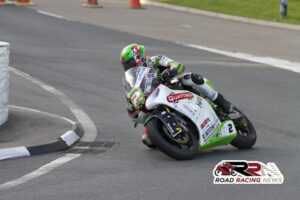 Opening Monster Energy supersport race saw the 2013 lightweight TT race winner clinch sixth place finish following a highly accomplished performance on Quattro Plant backed ZX6R Kawasaki.
Royal London 360 superstock TT provided James with another top class result as he finished in fourth position just 0.270 behind third place finisher Lee Johnston.
Monster Energy supersport race two was next up and the rider tipped by many to become a multiple TT winner finished a fine fourth as he was once again in contention for top three finish.
Lightweight TT would prove to be highly prodigious for James who set new lightweight TT lap record of 120.848 mph as he finished in second position.
He is the only rider since the lightweight TT was reincarnated in 2012 to have finished on the podium in the past four races in 2012, 2013, 2014 and now in 2015.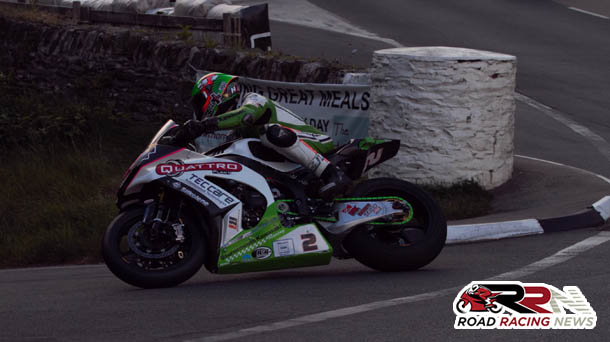 Final race outing of TT 2015 for James was the biggest of them all the Pokerstars senior TT.
Lap one of the four lap saw him surge to the front of lap one, despite dropping back to third by end of opening lap from here he kept up consistent front running pace to eventually finish a quite superb second.
Lap four of what was a stunning senior TT would see James lap at 132.414 mph which makes him the third fastest rider in TT history.
He's also amongst a very exclusive club at TT Races which is of been one of only five riders to have lapped in the 132 mph bracket on the mountain course.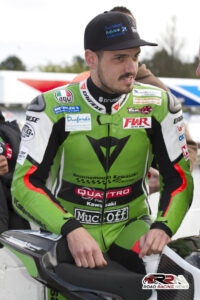 The future's extremely bright for James Hillier at the Isle of Man TT, he's well and truly established now as a rider more than capable of been victorious in blue riband races superbike and senior TT's.