The story of how the IRRC (International Road Racing Championship) has developed in the past ten years into such a prestigious, acclaimed series is an intriguing one.
Back in 2003, with it has to be said pure road racing seen as very much a minority, not universally popular form of motorsport, three event organisers hatched a plan to form a new series dubbed the 3 Nations Cup.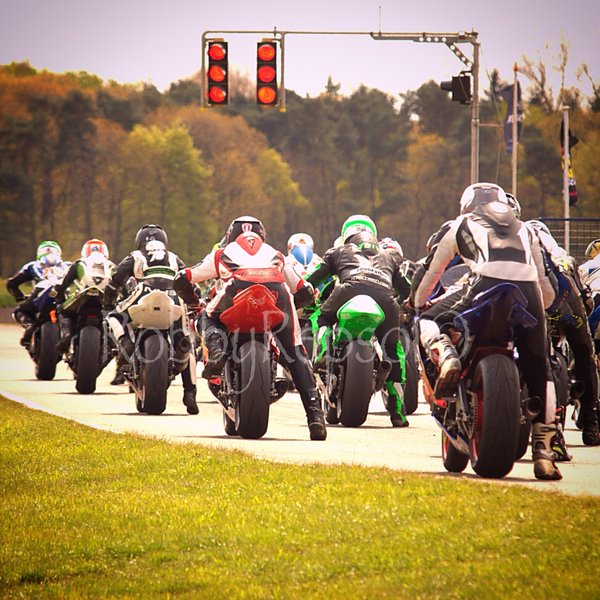 Photo by Robby Repsol
The event organisers from Hengelo (Netherlands), Oostende (Belgium) and Frohburg (Germany) efforts were rewarded in 2003 as the 3 Nations Cup officially joined the closed roads calendar.
Comprising of six races, 30 racers did battle to claim the championship prize. After the six action packed rounds it was Belgium's Kris Jenness who became the inaugural series champion.
Jenness would go onto claim the 2004 and 2005 title prizes, whilst 2006 and 2007 seasons would see fellow countryman Denny Lannoo scoop the top prize.
Maintaining Belgium's series dominance, 2008 saw Stefan Demeulemester become the third 3 Nations Cup champion, having held off stiff challenges from a talented trio of riders including the following year's series champion Didier Grams.
By 2009 with the popularity of the 3 Nations Cup growing, the championship organisers not surprisingly had interest from other events who were keen to link up with the series.
With the growing number of events, it became clear to the 3 Nations Cup organisers that the term '3 Nations' was no longer viable for the series, a new championship name was needed.
For 2010, the 3 Nations Cup was no more and the International Road Racing Championship was launched. The championship would comprise of five events with Schleiz (Germany) and Terlicko (Czech Republic) joining Hengelo, Oostende and Frohburg on the race calendar.
The first season of IRRC competition saw reigning 3 Nations Cup champion Didier Grams, take the inaugural IRRC Superbike series crown.
The affable Grams, who has become synonymous with BMW Motorrad machinery proved the man to beat again in 2011, but in 2012 it was all change, as a new challenger to his series dominance arose.
Words by Stevie Rial