Guy Martin To Miss TT 2016
After months and months of will he, wont he compete at TT 2016, Guy Martin has confirmed today that he won't be competing at this years TT Races.
It will be the first time in thirteen years that Guy will have not competed at the most famous road race in the world.
His current TT record includes, 16 podium finishes, runner up in 2007 and 2011 senior TT's plus lap speed of 132.398 mph making him the fourth fastest rider in TT history.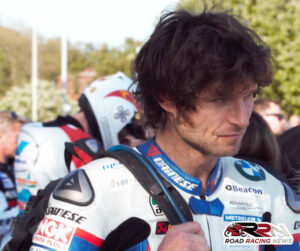 Since making his TT debut in 2004, he has gone onto establish himself as one of the most popular competitors in history around the mountain course.
Guy has not ruled out returning in the future to the Isle of Man TT, TT 2017 could well see the 19 times international road race winner back in TT action.
Alongside missing TT 2016, he is also not participating this year in the North West 200.
Photo by Kelvin Wong
It's still a possibility that Guy could be taking in selected road races in 2016, don't be surprised to see him competing at the Southern 100, Armoy Road Races, the world's fastest road race the Ulster Grand Prix and the prestigious Scarborough Gold Cup.
Tyco BMW have confirmed that it's unlikely that Guy will be replaced in the team, for the North West 200 and TT 2016.