Reigning TT Privateers champion Dan Hegarty, will have an elite Superbike mount for this years Vauxhall International North West 200 and TT Races, as he pilots Conor Cummins 2016 Honda Racing steed.
Bob Smith Spring Cup winner "Hego" is extremely excited about piloting the proven machine around the Triangle and the Mountain Course.
Recently he gained his first miles with the Honda, which will run in Top Gun Racing colours, last week at Castle Combe.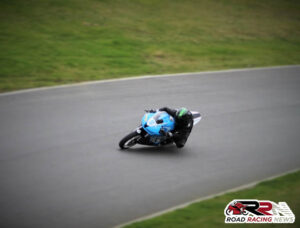 Speaking about his expectations, with his high profile new big bike mount, Dan said:
"I know what riders like John McGuinness has done on the Honda and I know there is plenty more to come from me.
I will have 20 BHP more than I've ever had before. We have the donkey now, it is up to refine everything around that."
Having impressed last year on his North West 200 debut, Dan is looking forward to returning to the Triangle with Adrian Cox MBE's Top Gun Racing outfit.
Giving his thoughts on the circuit, that's home to Northern Ireland's biggest sporting event, Dan said:
"The North West is a great circuit and it requires a lot of work to gauge your braking markers from the high speeds.
My favourite part of the circuit was the coast road section. Coming over Black Hill and the run down into Juniper with all that heavy braking was awesome.
I really enjoyed last year's North West. The weather was great and I had a good run in the Superstock race."
Having a common sense approach to the upcoming opening international roads meet of 2017, he said when asked about his goals for the North West:
"I don't set goals because that is pressure. As long as I am always going forwards on the roads then I will be happy."
Words by Stevie Rial