As has been the case in recent years, a lot of attention will be on John McGuinness on the Team Winfield 500 Paton, as he once again aims for his first victory, at the Classic TT Races.
The newly titled senior classic TT, could well see the 23 times TT winner secure a long awaited first success, at a meeting which has grown and grown in popularity in recent years.
Photo by Louis Porter
Joining John in the Team Winfield fold is Conor Cummins. Having had in my opinion a below par TT 2016, Conor will be determined to end his year's competition on the Mountain Course, with a notable result.
Whether this will be a podium finish, is hard to say, given his relative lack of experience on 500 classic machinery.
It used to be case of Paton's a plenty on the entry list, but this time the entry sees just six Paton mounted riders, one's to watch competing on the iconic Italian mounts include Bill Swallow and Maria Costello MBE.
Without a doubt two of the strongest challengers for race victory, will be reigning winner Dean Harrison on the Black Eagle Racing MV Agusta.
Enjoying arguably his strongest ever pure road racing campaign, the Bradford rider is in great form going into the Classic TT, having had an ultra consistent MCE Insurance Ulster Grand Prix.
Will he make it back to back 500 class victories at the classic TT? it would not surprise me or many people if he does, but the competition is tough.
The Davies Motorsport Honda's piloted by William Dunlop and Alan Oversby, also cannot be discounted from contending for the top step of the podium.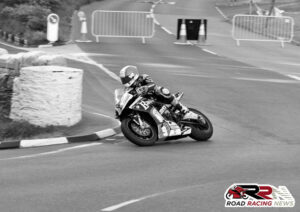 Four times TT winner Michael Rutter on the Ripley Land Racing 500 Matchless, could well prove a dark horse for race honours as could Jamie Coward with the Ted Woof backed Norton.
Additional potential contenders for podium finishes include Danny Webb competing for Dunnell Racing, two times TT winner Cameron Donald, 2013 winner Olie Linsdell and James Hillier on the CSC Racing Honda.
The vast quality of the entry is endless, added entrants all capable of springing a surprise or two include Davy Morgan, Michael Russell, Peter Boast and D&M Engineering team mate Dan Hegarty, the TT privateers champion making his first bow into classic TT competition.
Experienced trio Philip McGurk, Chris McGahan, Dave Madsen Mygdal, Mark Parrett, Chris Petty, Mark Herbertson, Greenall Racing's Steve Ferguson and Wattie Brown are added riders in contention for stand out results.
Dominic Herbertson, James Cowton and Alex Sinclair add a touch rising roads stars quality to the entry, whilst a continental Europe element to the starting list is provided by Horst Saiger and France's Timothee Monot and Bruno Leroy.
There is one sole newcomer in the entry list, Gary Hutton, seasoned Irish road racing competitor.
In my opinion the main word to attribute to the 2016 Senior Classic TT, is reliability.
Photo by Louis Porter
I say this cause it will prove so crucial in the outcome of what is set to be, a close fought race around the magical Mountain Course.
Words by Stevie Rial