The opening races of Chimay's Classic bikes meeting, have seen British success a plenty at a venue, regarded by many as Belgium's premier real roads circuit.
Accomplished classic racing specialist Alex Sinclair, edged out Dean Stimpson for success in the opening 500cc race, by the immensely small margin of just 0.092 of a second!
The Welshman then went onto secure victory in the Post Classic race, finishing over 4.5 clear of nearest challenger, Jimmy Lafineur.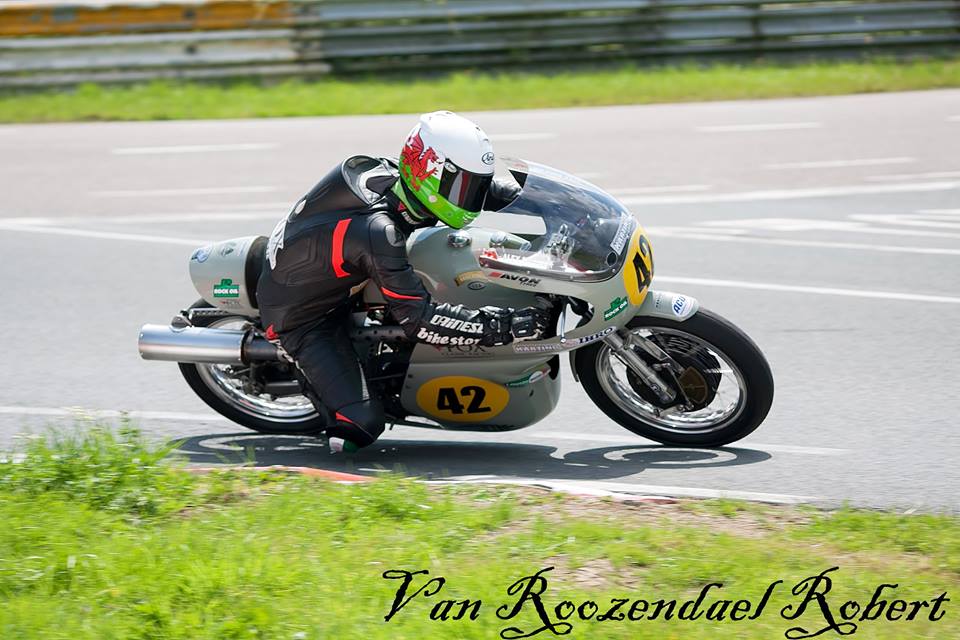 Photo by Robert Van Roozendael
Fellow UK entrants to impress included Steven Elliott runner up within the 350 class, plus Keith Clarke, Alan Bud Jackson, Keith Shannon, David Tetley and Glen English.
Outside of the solo categories, Sidecar racing stalwart Eddy Wright joined by Kieran Clarke, recorded Camathias Cup victory, with fellow brits Vince Biggs/Vicky Cooke, finishing runners up.
Continental European stars competing this weekend at Chimay, have included France's Bruno Leroy/Lancelot Unissart and IRRC front runner Johan Fredriks, winner of the 500 G2 class.
Following competition at the annual classic meet at Chimay, the iconic roads venue which has been graced by race action since 1929, will next weekend host the third round of the 2017 International Road Racing Championship.
Alongside the established IRRC stars, there will also be some high profile wildcards competing, which includes Optimark Road Racing's Xavier Denis, Fabrice Miguet and Julien Toniutti.
Words by Stevie Rial