Senior Manx Grand Prix winner Tom Weeden, continued his fine form at the 66th Scarborough Gold Cup.
Having qualified fourth on the grid for the main Supersport races, he went into race action confident of challenging for standout results.
First race of the 66th Gold Cup meeting, the opening David Jefferies Cup Junior A race, would prove a positive and then disappointing one for Tom, who had by lap four moved into second place, then on lap five he was involved in an incident.
Despite the obvious disappointment of missing out on a second place finish, the opening Solo Open A race, would see Tom lead the 600 challenge, on his own teams 675 Daytona Triumph, as he finished a very creditable ninth.
Day two of competition at the mount, would see the accomplished exponent of the iconic road race circuit, seal a top ten finish in Solo Open A race 2.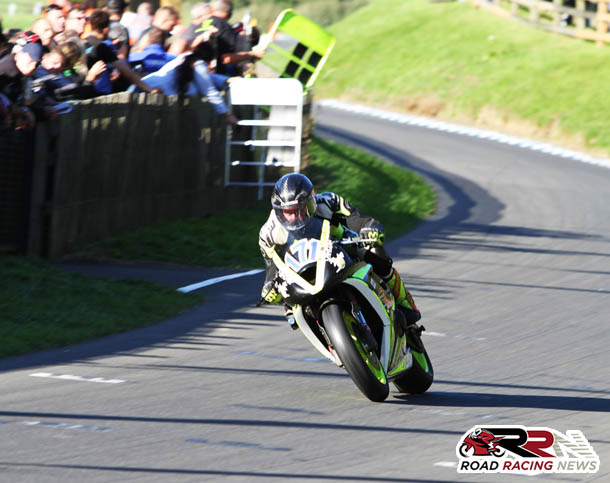 Whilst the blue riband race of the meeting, the Steve Henshaw International Gold Cup, saw Tom finish an excellent eighth, along the way lapping under 1 minute 50 seconds.
It's fair to say that the 2016 pure road racing season, has been Tom Weeden's most successful roads campaign thus far.
Already planning to compete at TT 2017, he's more than capable of finishing in front of many a famous name at next years TT Races.
Words by Stevie Rial