VRS Racing are aiming for top class results at the Vauxhall International North West 200 and TT 2015.
Robbie Silvester's team is all set to run Glenn Irwin and Martin Jessopp in super twin races at the North West 200.
Whilst TT 2015 is set to see Martin compete on VRS Racing's ER6 Kawasaki in lightweight TT, last years lightweight TT saw the two time Macau Grand Prix runner up record highly creditable 11th place finish.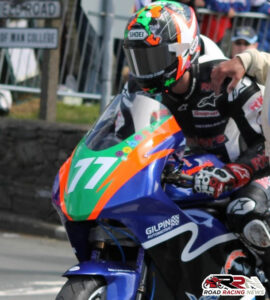 2014 North West 200 provided Martin with consistent results in super twin races as he powered VRS racing's ER6 Kawasaki to back to back seventh place finishes in super twin races.
Dundrod 150 races from 2014 marked Glenn Irwin's pure road racing debut, the highly rated rider finished an excellent fifth in super twin's race.
He is all set to return to Dundrod this year alongside making his North West 200 debut.
VRS Racing alongside running Glenn at North West 200 and Martin at the triangle and TT 2015 are also aiming to run a rider in superbike, superstock, senior races at TT 2015 on a top spec CBR 1000 Honda Fireblade.
The highly experienced road racing team run by Robbie Silvester go into the upcoming international road races confident that standout results are on the cards.