Dave Sellers battled through the pain barrier, throughout the majority of TT 2017, having sustained a rib injury, following an incident at the Gooseneck, during Wednesday evening's practice session.
Passed fit to race, Dave began race week with a non finish in the RST Superbike race. The opening Monster Energy Supersport encounter, saw "Salty" battle his way to 42nd, finishing amongst the leading Suzuki mounted competitors.
Another very respectable result, was sealed within the Royal London 360 Quantum Superstock race, as the PRF Racing rider, finished in 36th place, recording in the process a bronze replica trophy.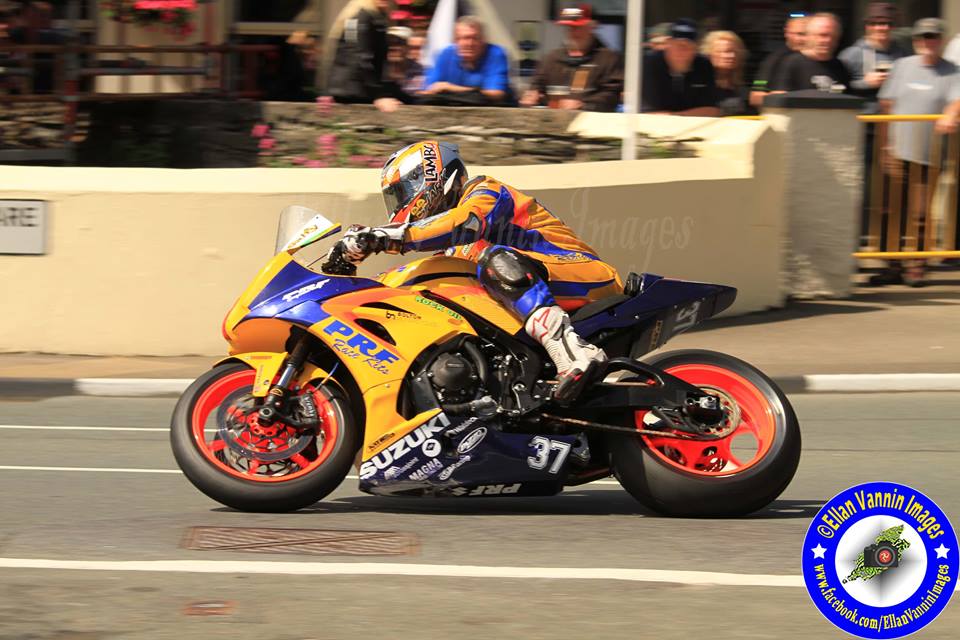 Photo by Jim Gibson
Race week, ended with an early retirement within the coveted Senior TT. Following the race, Dave stated via his Facebook page, his thoughts on a tough end to a challenging TT 2017.
He said:
"Well that's it 2017 TT over and done with and if we're honest we can't wait to see the back of it and get back home! Been an emotional roller coaster.
Yesterday didn't end the way I wanted it to. Started the race feeling good in fact the best I have felt all week and wanted to finish on a high. 1st lap was my fastest lap I had done all week ! started 2nd lap and then got red flagged!
Then we got restarted only to get to quarter bridge and the bike had mechanical probs so ended up pulling in at glen vine. Absolutely gutted. Would like to thank all the sponsors, friends family that have supported and helped me.
Thank you to the boys at PRF Racing who have worked on the bikes late into the evenings and early mornings. Sending our love, and thoughts with the families of the fallen riders this year."
Dave's PRF Racing team would like to add, that they are looking for more people to help out with their team, at the Manx Grand Prix, which sees them running Barry Evans and Allan Brodie, either as general help, for example taking bikes through to scrutineering, or helping out in the pits.
Words by Stevie Rial