Finishing sixth in Road Racing News top ten riders of the 2015 pure road racing season, is Guy Martin.
2015 pure road racing season, saw the hugely popular Guy Martin, compete for the first time on BMW Motorrad machinery, competing for Tyco BMW.
His pursuit of a first TT victory continues, third place finish in Monster Energy supersport race two at TT 2015, was his 16th podium finish at TT Races.
Main highlights of Guy's season have included:

Southern 100 solo championship victory for third year in a row
Lapping for the first time in the 132 mph bracket at TT Races
Third place finish in Monster Energy supersport TT race two
Cookstown 100 open and grand final victories
Armoy Road Races open race victory
Fifth Oliver's Mount Spring Cup victory
The last six years has seen Guy Martin, become more than just a pure road racer. He's now not just a 19 times international road race winner, he's also a prominent figure on television. Known for his programs Speed, How Britain Worked, Our Guy In India and most recently Our Guy In Latvia.
Thousands and thousands of people worldwide are desperate to see Guy become a TT winner. Question is will he be competing on the mountain course next year?
Guy has enjoyed to date a highly successful career on the roads. In my opinion he's been a top, top rider, but I would not class him as an all time great. For Guy to become an all time I feel he has to add a TT victory to his CV.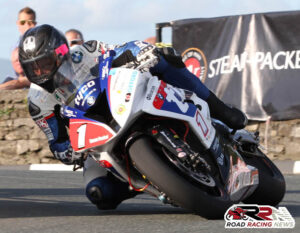 Already an eight time winner of the Steve Henshaw international gold cup plus an 11 time Ulster Grand Prix winner, he's been since 2006 a consistent front runner around Dundrod, the Triangle and the Mountain Course.