Peel based racer Marc Colvin, who's lapped the Mountain Course at over the 115 mph mark, plus in 2015 finished a very respectable tenth in the Manx GP Newcomers A race, is the next racer to take part in Road Racing News, ten questions challenge.
36th and 37th respectively in the Junior and Senior races, of the 2017 Manx Grand Prix, his answers to the popular series of questions, are as follows:
Q1: Favourite National Roads Meeting?
"My favourite roads meeting is the definitely the Manx GP. I've grown up with my dad racing it, and to get to race it now is better than I thought it would be."
Q2: Favourite Racing Bike?
"The RC Racing GSXR 750 Suzuki I'm riding this year. Not had it on the roads yet but feels mint on track."
Q3: What's the best part of competing on the roads?
"Best part of competing on the roads is the high speeds, bumps and jumps, you don't get on tracks."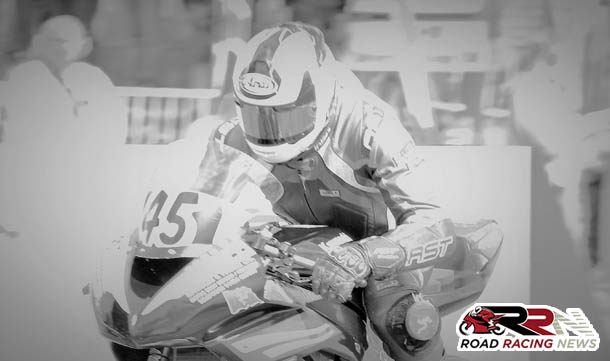 Q4: TT, North West 200 or Ulster Grand Prix?
"TT to ride and watch. Would love a go at the Ulster GP though."
Q5: Most Respected Rival?
"I respect everyone that races a bike, I've had some good fun rides though with my good mate Dave Quine."
Q6: Best roads moment thus far?
"Lapping at the 115 mph mark in the Manx GP Senior last year, was good. I got a speeding ticket in the pits though."
Q7: Is their one place or country in the world, where you would like to see a roads meeting held?
"Calf of Man"
Q8: Who's your road racing hero?
"Steve Hislop, he was the boy."
Q9: Supersport or Superbike?
"Superbike, would love a go on a big bike."
Q10: Pole position or fastest lap?
"Fastest lap for sure."
Words by Stevie Rial