The fastest female racer in TT history, a top five finisher in the TT Zero race of TT 2010, Guinness World Record holder Jenny Tinmouth is the 200th solo racer to take part in Road Racing News, ten questions challenge.
Jenny's answers to the popular series of questions, are as follows:
Q1: Favourite National Roads Meeting?
"TT"
Q2: Favourite Racing Bike?
"My Superbike"
Q3: What's the best part of competing on the roads?
"It's like being able to be a hooligan on the road, legally."
Q4: TT, North West 200 or Ulster Grand Prix?
"TT"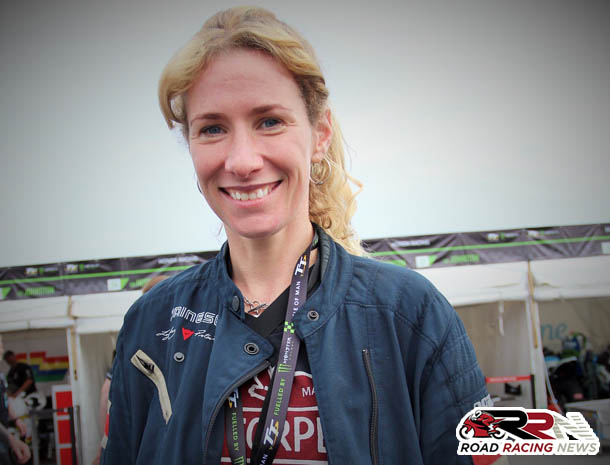 Q5: Most Respected Rival?
"All of them, respect everyone who's raced they're all cool."
Q6: Best roads moment thus far?
"Last lap of the 2010 Senior TT."
Q7: Is their one place or country in the world, where you would like to see a roads meeting held?
"Anywhere in the UK, more races the merrier."
Q8: Who's your road racing hero?
"All of them can't choose, all heroes."
Q9: Supersport or Superbike?
"Superbike"
Q10: Pole position or fastest lap?
"Fastest lap"
Words by Stevie Rial