Pikes Peak newcomer Chris Fillmore secured overall Motorcycle race victory, at the 95th running of the world famous hill climb, as KTM dominated.
Chris's time of 9 minutes 49.625 seconds, is a new outright two wheel lap record at Pikes Peak.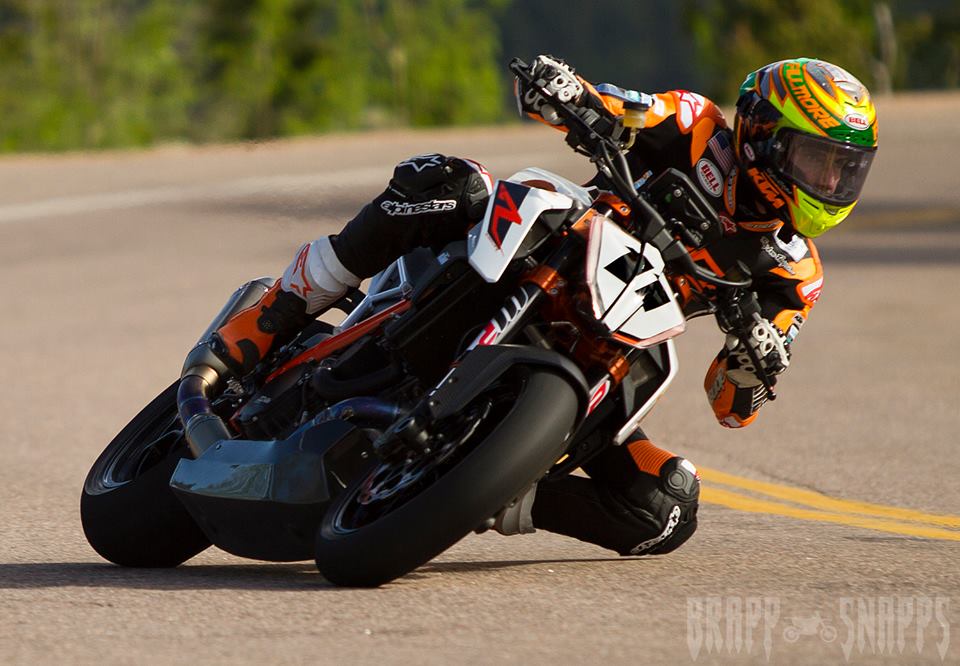 Photo by Brapp Snapps
KTM team mate Australia's Rennie Scaysbrook was second, just over eight seconds behind, as 2016 winner Bruno Langlois, finalised the podium finishers.
Travis Newbold lead the Exhibition Powersport class in fourth place, whilst Middleweight and Lightweight honours, went the way of Codie Vahsholtz and Davey Durelle.
Accomplished roads competitors Brazil's Rafael Paschoalin and Thilo Gunther, finished second and fifth respectively within their classes.
The four strong Quad entry, was headed by overall 14th place finisher, Chris Wagner, who provided KTM with another class title.
As stated before, Pikes Peak is at present the nearest event, to pure road racing, you will get at present, within North America.
Congratulations to all the class winners and all competitors, in finishing an event, which has to be regarded amongst the most challenging motorsport events worldwide.
Words by Stevie Rial