Runner up in the TT 2016 privateers championship Jamie Coward, continued his great form at last weekends Cock of The North Road Races at Oliver's Mount.
Piloting Mistral Racing's ZXR 750 Kawasaki, Jamie finished overall fifth but leading classic F1 competitor in the opening super twins race, with the classic F1 machines been mixed with the 650's.
The only race of the meeting solely for classic F1 bikes, on Sunday saw the hat trick hero at the Pre TT Classic Races, make it back to back victories.
Super twins race two would provide another top quality result, as he finished third on his own teams ER6 Kawasaki backed by RJP Racing.
Feature race the Cock O'The North would see Jamie propel the Mistral Racing ZXR 750 Kawasaki, to highly creditable eighth place finish, as he finished in front of many a modern day machine.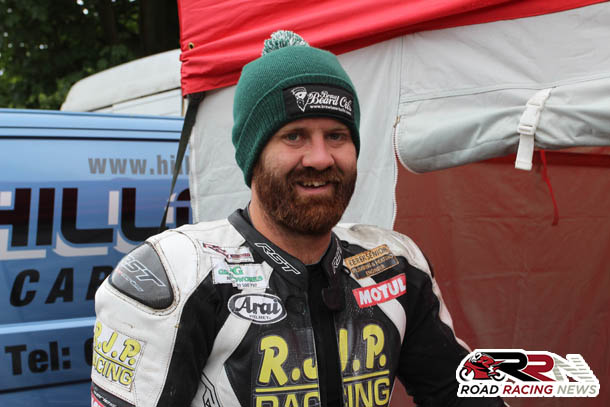 With many a great result wrapped up at the Pre TT Classic Races and Post TT Races, Jamie goes into the upcoming Southern 100 at Billown confident of series of great finishes in the super twin races.
He's without a doubt one to watch, on his own teams ER6 Kawasaki, the machine that took him to seventh place finish in the lightweight TT.
Words by Stevie Rial