Triangle Based Merrow Hotel And Spa Takes On Title Backing Of Feature NW200 Superbike Race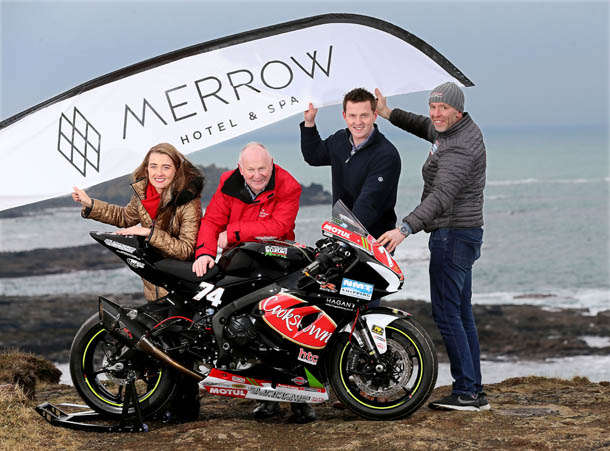 The brand new still being developed Merrow Hotel and Spa, located near the start/finish line on the illustrious Triangle course, which will feature the official NW200 event offices, is confirmed to take up the title sponsorship role this year of the feature North West 200 Superbike race.
Commenting on the latest exciting link up with the Giant Causeway based international roads event, Merrow/Hotel Spa's Mark Donnelly stated:
"The Merrow Hotel and Spa is delighted to sponsor this year's Superbike Race at the North West 200. The complex was granted planning permission in January and we are now entering the stage where groundworks are due to start.
We hope to provide the North West 200 with a unique opportunity to create a constant presence at its true home on the North Coast, as well as providing much needed leisure and hospitality services in the area."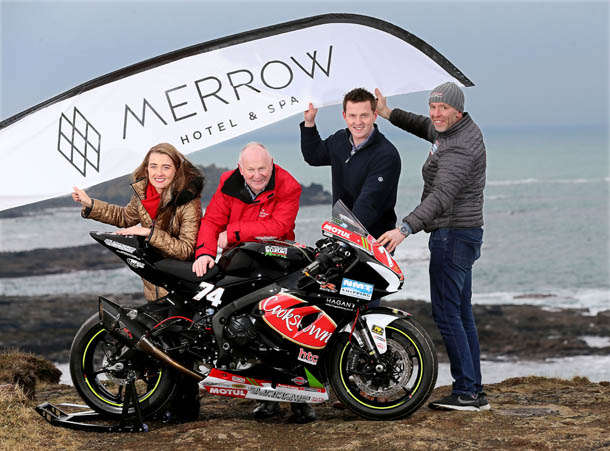 Photo by Stephen Davison
Event Director of the Vauxhall International North West 200, Mervyn Whyte MBE added:
"These are exciting times for the International North West 200, and we are delighted the Merrow Hotel and Spa has become our feature race sponsor.
The North West 200 has played an important role in the economy of the North Coast region, particularly in attracting visitors to the area.
Our association with the Merrow Hotel and Spa complex will help strengthen that relationship, and provide the race with a new home as we approach our 90th anniversary."
Thus far star names confirmed to battle this May for Merrow Hotel/Spa feature race honours, include reigning feature race champion Be Wiser Ducati's Glenn Irwin, fellow Triangle maestro Tyco BMW's Alastair Seeley plus new team mate Dan Kneen, Smiths Racing's Peter Hickman and Honda Racing's Ian Hutchinson/Lee Johnston.
Not forgetting of course the likes of Padgetts Bruce Anstey/Conor Cummins, Quattro Plant/JG Speedfit Kawasaki's James Hillier, McAdoo Kawasaki's James Cowton and Adam McLean.
Words by Stevie Rial