Embarking upon the Castletown based Southern 100 for the first time, PRL Worthington Racing and Sam West enjoyed a successful debut on the fast flowing/challenging roads of Billown.
Backing up his status as one of pure road racing's fastest rising stars, the Wilmslow based rider step by step, race by race upped his pace.
14th in the Corlett's Trophies 600/1000 race, was followed by an impressive seventh on the PRL Worthington BMW in the Ellan Vannin Fuels Senior race, finishing in front of various seasoned competitors around Billown.
The feature Supersport encounters saw brace of top 15 finishes secured, whilst the Island Aggregates Superbike race would yield another good result, finishing in eighth place firmly amongst the leading BMW Motorrad mounted riders.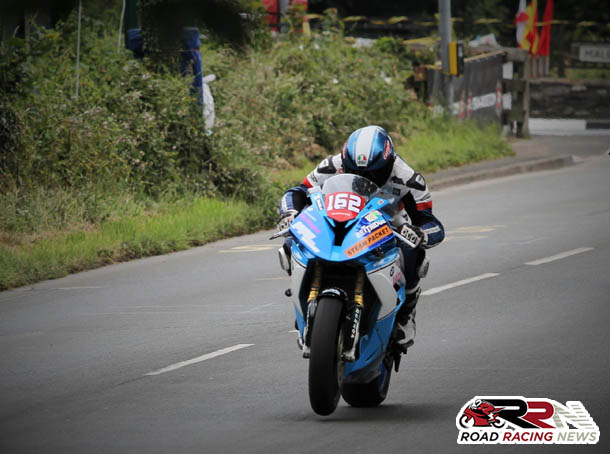 His maiden Southern 100 campaign, concluded with ninth within the blue riband nine lap Solo Championship.
Quickly a fan of the event, Sam in my opinion has the core pace, talent and determination to in the near future soon be contending for top five finishes or better at the 'Friendly Races'.
The next upcoming real roads action on the horizon for Sam and PRL Worthington Racing, is the world's fastest road race, the MCE Insurance Ulster Grand Prix, with a possibility as well of taking in the growing in popularity Armoy Road Races.
Words by Stevie Rial