Tonight's 600/1000 race at the 2015 Southern 100 was cancelled, due to an incident on lap two alongside running out of time to re run what was shaping up to be a close fought race.
Tyco BMW's Guy Martin lead on lap one from Russ Mountford on the Silicone Engineering Racing ZX10R Kawasaki.
Lap two before red flag saw Guy Martin hold an increased advantage out front.
Whilst RC Express Racing's Ivan Lintin moved into second place, Russ Mountford was third, Dan Kneen fourth, Michael Dunlop piloting his own teams S1000RR BMW rounded out the top five.
Tomorrow is set to a top evening's action at Castletown, Guy Martin, Ivan Lintin, Russ Mountford, Michael Dunlop, Dean Harrison, Dan Kneen are all set to push for race wins.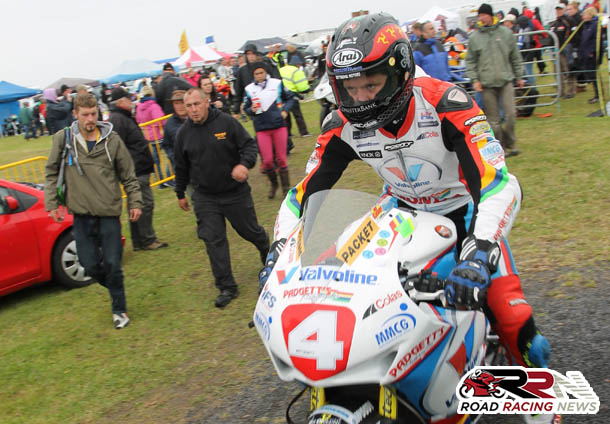 As are sidecar TT stars Ben Birchall/Tom Birchall, Conrad Harrison/Mike Aylott, John Holden/Dan Sayle, Ian Bell/Carl Bell, Karl Bennett/Lee Cain, Tim Reeves, Roy Hanks, Wayne Lockey/Mark Sayers.