Michael Dunlop Endures Challenging North West 200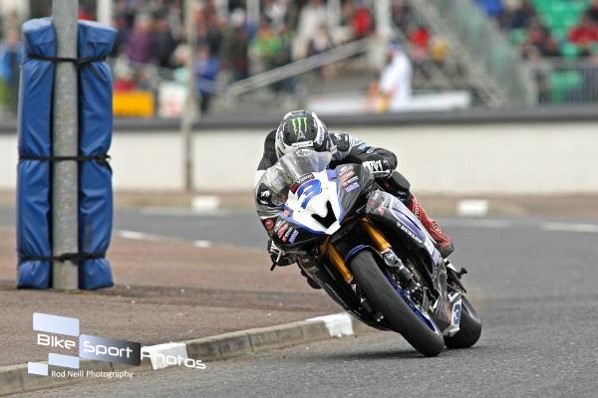 Michael Dunlop endured a challenging 2015 Vauxhall International North West 200.
11 times TT winner Michael began race action around the triangle in extremely positive fashion as he secured excellent second place finish in opening supersport race.
Competing on his own teams YZF R6 Yamaha Michael proved once again his outstanding talent on the Portstewart based road race circuit.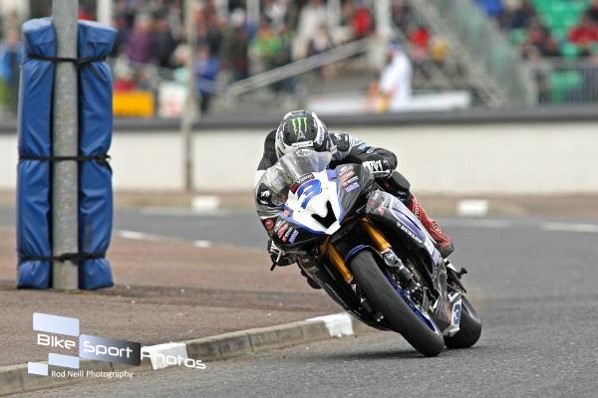 Photo by Rod Neill
Second supersport and opening superbike races saw the four times North West 200 winner encounter reliability issues.
Superstock race two would prove to be highly productive for Michael. Piloting his own teams YZF R1M Yamaha Maverick was involved throughout in battle for race victory with Lee Johnston, Alastair Seeley and Ian Hutchinson.
He went onto finish in fourth position as he showcased the all new YZF R1M Yamaha's potential.
Its going to be fascinating to see how competitive Michael and the R1M Yamaha will be at TT 2015 in superbike, superstock, senior races.
There's no doubt that the mountain course maestro has the talent, ability, determination, drive, self belief and the will to win to make the all new bike a winner on the most famous of all road race circuits.