America's fastest competitor around the Mountain Course Mark Miller, has announced his retirement from racing.
Highly respected by his peers, his top draw pure road racing career, has yielded him multiple golden moments.
This includes of course his 2010 TT Zero victory. His race win on the E1PC MotoCzysz is without a doubt the most significant result secured by a rider from North America at the TT Races, thus far in the 21st century.
Since making his TT debut in 2006, he has competed for TAS Suzuki, Speedfreak Ice Valley Racing, Jackson Racing, Penz 13.com BMW, TC Racing and since 2011 Splitlath Motorsports.
Alongside three podium finishes in the TT Zero class, his best TT finish outside of competition on the innovative electric bikes, came in last years Lightweight race, when he finished an excellent eighth.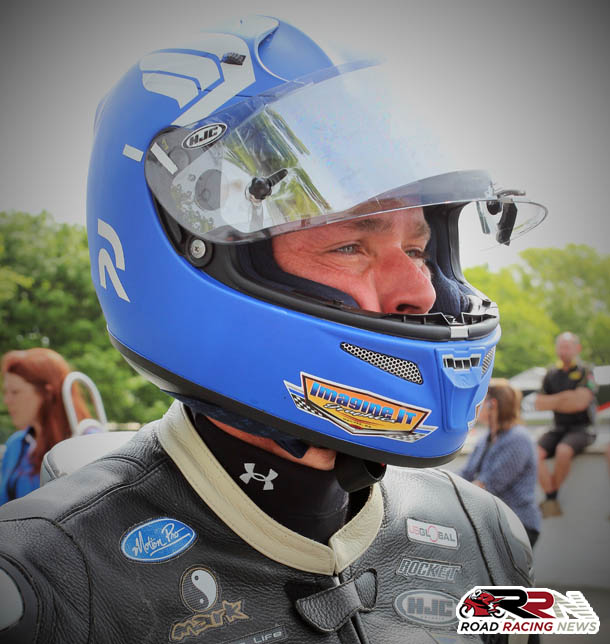 TT 2016 saw him for the third successive year, piloting Buell machinery. The all American combination, went onto record a very respectable 23rd place finish in the Superstock race.
Prior to competing at the Isle of Man TT, back in 2000 Mark sealed his first international road race podium finish at the Macau Grand Prix, finishing in third place.
The 50th Macau Motorcycle Grand Prix, which saw the American finish 15th, ultimately marked his finals roads action of his racing career.
In my opinion Mark is amongst the USA's best pure road racers in history, not only for his achievements but also for how he has raised the profile of road racing across the pond.
Commenting via his Facebook page, Mark said about his retirement from racing:
"I figure this is as good as anytime to announce I'm hanging up my leathers from professional motorsports forever.
Been around a long time at 46 years old, seen a whole lot and lost some very dear friends along the way. It's time. Got the t-shirt, fulfilled every dream we've set out to experience. Couldn't be more happy, and if we bow out now we leave it mostly intact physically.
Phew. Looking forward to the future, impossible dreams yet to accomplish, we'll give them a desperate try as we do. Wish me luck, thanks to every single one of you who've come along for the adventure, I love you truly you know who you are there's far too many to make a list here.
Big hugs, we're outta here, see you at the races!
Mark xx"
Words by Stevie Rial