Lancelot Unissart is planning for his second year of competition at the Manx Grand Prix.
The 2014 Manx GP saw Lancelot produce excellent performances in newcomers C and lightweight races. Newcomers C race proved to be a hugely memorable one for the VFR 400 Honda mounted rider who secured second place finish following a terrific all round performance.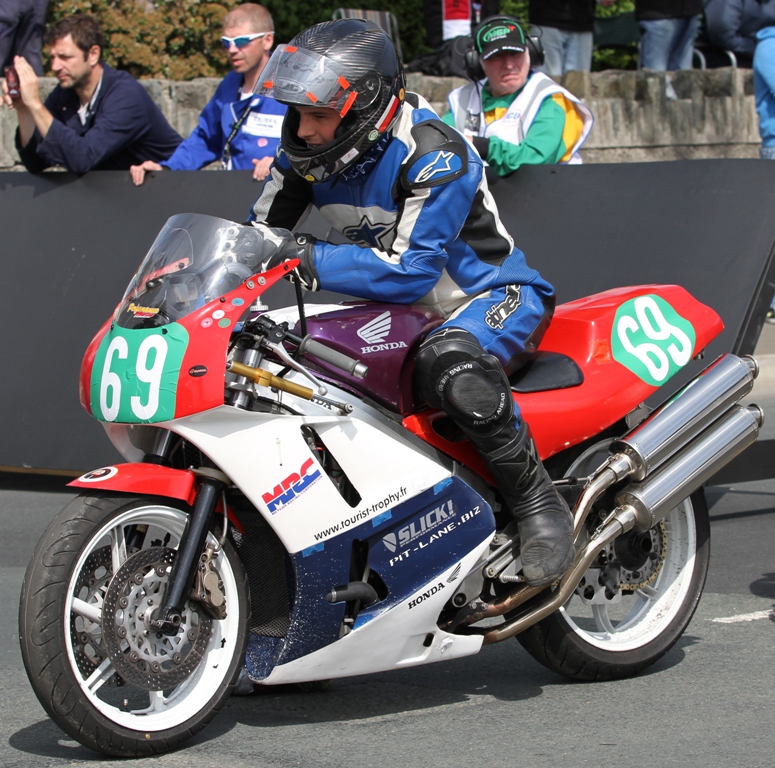 Photo by Road Racing News
Lightweight race would see another good performance from Lancelot who finished leading newcomer in the race recording ninth position as he ended his first year of action on the mountain course in extremely positive fashion.
Alongside his impressive results at the 2014 Manx Grand Prix he also excelled on his debut at the friendly races the Southern 100.
Photo by Road Racing News
125/400 races saw back to back sixth place finishes achieved both times finishing leading newcomer. Looking to 2015 he is set to be Honda mounted for the lightweight Manx Grand Prix whilst entry into the classic TT races is all set to happen.