Josh Brookes has been unveiled as John McGuinness replacement at Team Winfield, for the 2017 Classic TT Races.
Confirmed to form part of Wiz Norton Racing's Superbike race challenge, his progress in the four lap Senior race, will be monitored closely by many.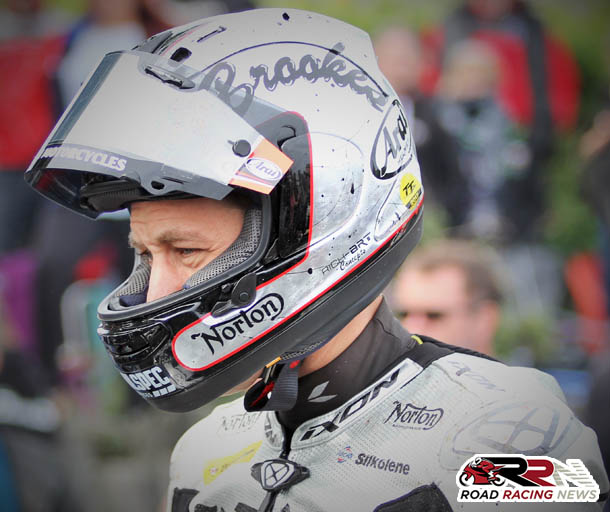 The Australian, who impressed at TT 2017 sealing sixth place finishes in the Bennetts Lightweight and Pokerstars Senior races, is looking forward to piloting the reigning Classic TT winning 500 Paton, in August.
Josh said:
"It's great to be riding the Team Winfield Paton at the Classic TT. The team and the bike clearly have pedigree having won last year's race and setting a new lap record.
It's going to be a steep learning curve for me with a type of bike I have no experience of riding, but I am looking forward to the challenge and will give it my all to give Roger and the team a good result."
Team Winfield, Team Owner, Roger Winfield added:
"We were deeply saddened when John was ruled out after his crash at the North West 200. Working with John has been a real highlight for our team over the past few years and after some terrible luck we showed what we are capable of last year when he won the race and moved the lap record on considerably.
Hopefully he will continue to mend well and we look forward to be able to work with him again in the future.
The task of replacing the most successful living TT rider has been a difficult one and we would have been forced to miss the event if we couldn't find a rider of the very highest calibre to fill John's boots so we were delighted when Josh Brookes agreed to join our team.
While not as experienced on the Mountain Course as some of the riders in the field, there is no question about his skill level, and his results impressed everyone at this year's TT after two years away.
We will give Josh a great bike which hopefully he will get a lot of enjoyment out of riding, and we will see where we all end up after a week's qualifying and four fast laps in the race itself."
Words by Stevie Rial