Team ILR's Joe Thompson caught the attention of many, during his maiden Southern 100 campaign.
Tipped to impress on his TZ 250 Yamaha mount, it was in the Supersport races where in my opinion Joe, made Billown aficionado's a plenty stand up and take notice of his pace/talent.
Finishing fifth in both of the premier 600 encounters, he finished on both occasions in front of multiple times international road race winner, Ivan Lintin.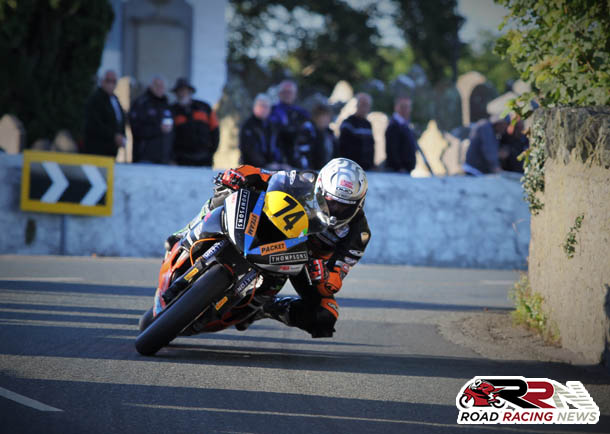 Additionally he tasted race victory for the first time at Billown, leading the 600 challenge within the Corlett's Trophies 600/1000 race.
Looking back on his endeavours with his immaculate two stroke steed, he came close to podium finishes, in both Super Twin encounters, sealing series of fourth place finishes.
Reflecting on an extremely positive time at the 'Friendly Races', Joe said:
"The Southern 100 was a great event for me and all at Team ILR.
We all gained confidence in my riding ability and I also gained confidence in my team's ability setting the bikes up for me to ride.
Both the Team ILR Kawasaki and the JTR Thompsons 250 ran amazing and we got some good results and proved that it won't be long until I'm a contender for race wins.
Once again I would like to thank all the team for a great week, my dad, all my sponsors and supporters for being behind me. Roll on Oliver's Mount!"
Alongside an upcoming return to Scarborough, for this weekend's Barry Sheene Road Race Festival, the end of a busy month for Joe set to conclude at Armoy, which alongside marking his Irish national roads debut, will also mark his first outing on Adrian Nettleship's RS 125 Honda.
Words by Stevie Rial