Ivan Lintin leads the 2015 Duke road race rankings championship following series of top class results during Spring Cup National Road Races.
The meeting marked Ivan's first pure road race action of 2015 with RC Express racing Kawasaki.
Opening junior A race provided the reigning Steve Henshaw international gold cup race winner with race victory following a pulsating performance on RC Express racing ZX6R Kawasaki.
Super twin's race 1 saw another good performance from Ivan as he finished in second position.
Spring cup A final first leg was next up and the two time Ulster Grand Prix race winner was once again ultra impressive around Oliver's Mount as he secured third place finish.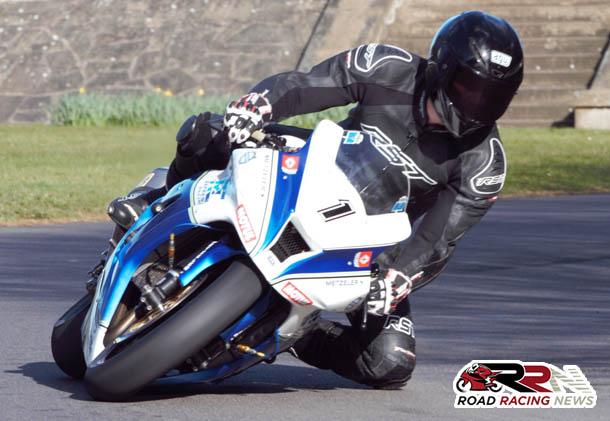 Fourth position in senior race 1 ended day one of action at the spring cup in consistent fashion.
Action on day two began in spring cup A final second leg. Ivan recorded third place finish as he finished leading Kawasaki mounted rider.
Second position in junior A race 2 was backed up race victory in second super twins race as Ivan produced high quality performance's in what where challenging conditions around the mount.
Third race win of the weekend was chalked up in second senior race as Ivan finished 2015 Spring Cup National Road Races in top style.
Overall he had secured during the two day meeting at Scarborough three wins and four top three finishes as he opened up his 2015 road racing campaign showing his undoubted star quality.