Tomorrow, the 2017 Irish roads season springs into fruition, with practice and qualifying sessions, at the Around A Pound Tandragee 100.
Lots of attention will be focused on Guy Martin's high profile return to Tandragee, as he pilots Honda Racing's Superstock steed.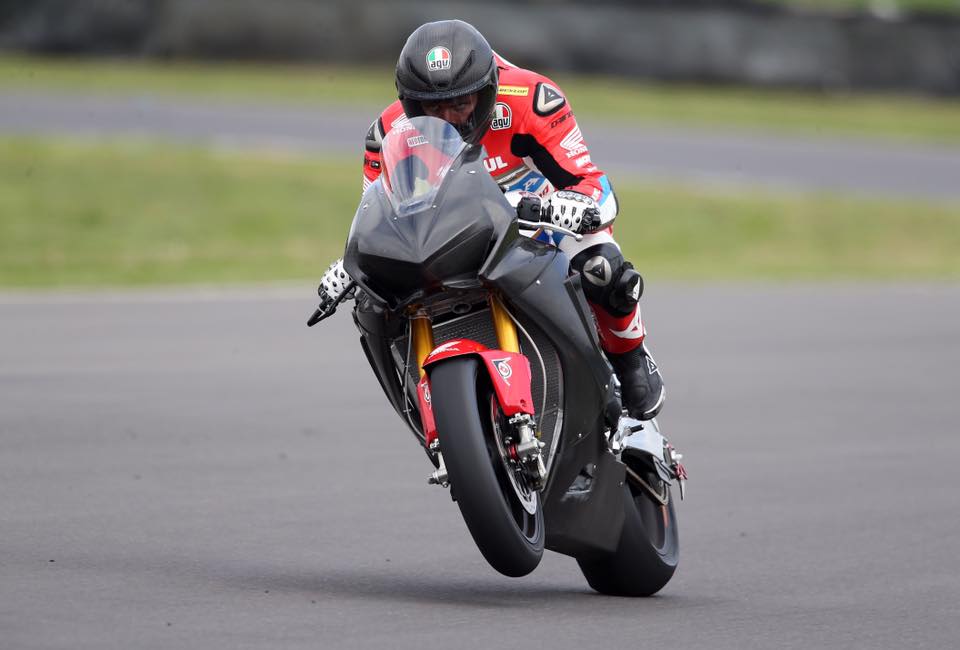 Photo by Stephen Davison
William Dunlop is regarded by many as favourite for Supersport honours, whilst gripping Super Twin, Lightweight, Classic, Junior Support and Senior Support races are in prospect.
Riders set to gain their first laps of the challenging roads of Tandragee on Friday, include WH Racing's Dominic Herbertson and Cornwall's Forest Dunn.
The full Practice/Qualifying/Race schedule for the 57th Tandragee 100, is as follows:
Friday 21st April:
Practice Session 1: Newcomers – 5 laps
Practice/Qualifying Session 2: Open/Senior Open – 5 laps
Practice/Qualifying Session 3: Junior Support – 5 laps
Practice/Qualifying Session 4: Supersport – 5 laps
Practice/Qualifying Session 5: Classics – 5 laps
Practice/Qualifying Session 6: Lightweight 125/400/450 Singles/Forgotten Era – 5 laps
Practice Qualifying Session 7: Senior Support – 5 laps
Practice/Qualifying Session 8: Super Twins/250's – 5 laps
Saturday 22nd April:
Parade Lap – 2 laps
Race 1: First Open Race – 6 laps
Race 2: Junior Support – 5 laps
Race 3: Supersport – 6 laps
Race 4: Classics (A), (B), (C), (D) classes – 5 laps
Race 5: Lightweight 125/400/450 Singles/Forgotten Era – 5 laps
Race 6: Senior Support – 5 laps
Race 7: Super Twins – 5 laps
Race 8: Around A Pound Tandragee 100 Senior Open – 7 laps
Words by Stevie Rial