Synonymous with 650cc Suzuki machinery, 2011 Super Twins Manx GP winner Dave Moffitt has made the decision to switch to Kawasaki's famous, proven ER6 steed for TT 2019.
Moffitt who will compete under his own teams banner at TT 2019, new Kawasaki steed sports a distinctive red, yellow and white livery, similar to the one used by Uel Duncan Racing throughout the 2006, 2007, 2008 and 2009 roads seasons.
Recently a collector of fourth, third, second place finishes within the recent Super Twin encounters at Jurby, the vastly experienced Moffitt has on regular occasions hugely impressed around the fabled Mountain Course.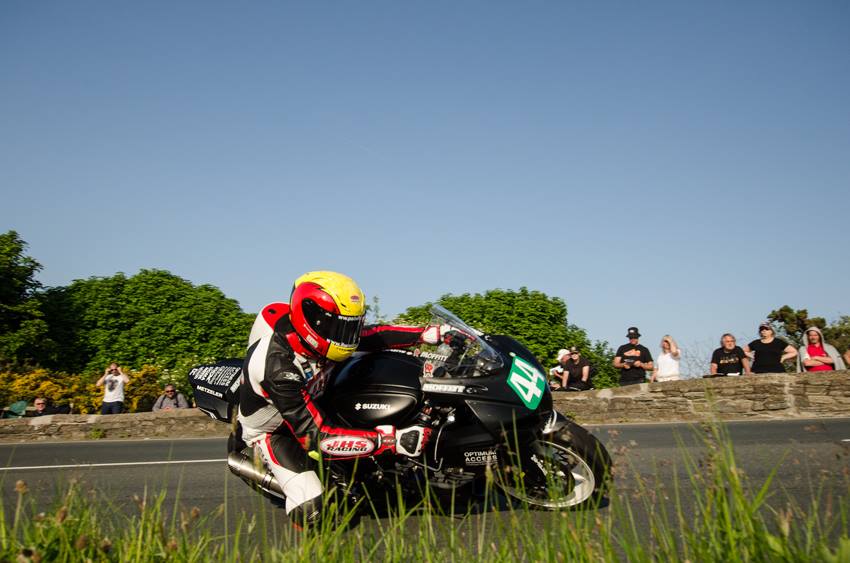 Photo by Mark Corlett
As aforementioned a former Manx GP winner, his TT CV includes 11th, 14th place finishes within the Bennetts Lightweight races from 2012 and 2016.
Part for many years of the JHS Racing set up, Moffitt's 2019 roads challenge, alongside a seventh TT Races campaign, will also include the Southern 100, Classic TT Races and potentially the Ulster Grand Prix.
Words by Stevie Rial