Spring Cup National Road Races Preview – Part 2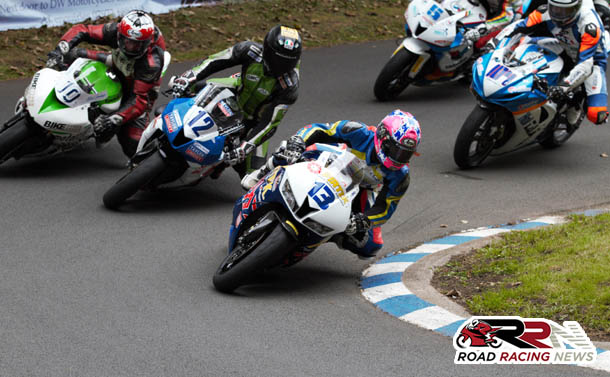 Oliver's Mount celebrates its 69th anniversary this year, over the years the iconic road race circuit has seen exciting, enthralling, entertaining and thrilling supersport 600 action.
Southern 100 lap record holder Dean Harrison is confident that Mar Train racing's YZF R6 Yamaha can pilot him to race victories in supersport races at the 2015 Spring Cup National Road Races.
Second fastest rider in Oliver's Mount history Dean goes into this season one of the favourites for Duke Road Race Rankings Championship victory as is Ivan Lintin.
Ivan will be ZX6R Kawasaki mounted for supersport races this season having joined the RC Express racing team. The reigning Steve Henshaw international gold cup winner will be aiming to begin his 2015 season in the best possible way with race victories in the hugely competitive supersport class.
James Cowton dazzled in 2014 becoming Duke road race rankings champion alongside producing regular top class performances around Oliver's Mount.
The Danny Tomlinson racing CBR 600 Honda is set to provide James with every chance of securing supersport race victories at the spring cup as he bids to open his 2015 road racing season in extremely positive fashion.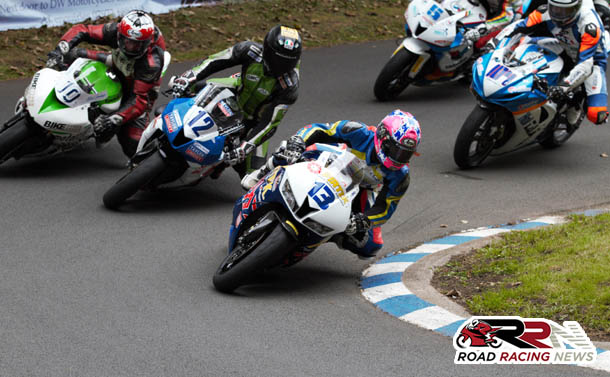 Lee Johnston is currently the second fastest supersport rider around Oliver's Mount, the East Coast racing rider is 675 Daytona Triumph mounted for supersport races in 2015 at the mount.
The reigning North West 200 and Dundrod 150 super twins race winner will start as one of the pre race favourites as general Lee aims to produce performances of the highest quality.
Daley Mathison will start as arguably the leading GSX-R 600 Suzuki mounted rider as the 2014 ultra lightweight Ulster Grand Prix winner targets top class results.
James Neesom and Gareth Keys both have the drive, determination and ability to cause a surprise or two. Competing on ZX6 Kawasaki and CBR 600 Honda machinery the duo are amongst the next generation of pure road racers capable of becoming multiple international road race winners.
Rising stars Jamie Coward and Adrian Harrison are another two riders who are more than capable of pushing the established front runners as is 13th place finisher in 2014 Duke Road Race Rankings Championship Neil Kernohan.
The spring cup will mark Neil's first outing of the season on Logan racing R6 Yamaha, this year is also set to see him make his Manx Grand Prix debut in newcomers a race.
Andy Lawson and Shirlaws motorcycles racing go into the opening pure road race of the season confident that good results are on the cards.
Competing on Shirlaws motorcycles racing ZX6 Kawasaki 2014 junior Manx Grand Prix winner Andy is without a doubt one to watch.
Scott Campbell will mark his return to pure road racing action at the 2015 Spring Cup National Road Races, Scott is all set to compete on Ian Bell motorcycles R6 Yamaha.
Davy Morgan is aiming to have the magic solution at the spring cup. For the 2015 road racing season the former senior Manx Grand Prix winner is competing on Magic bullet motor sports backed R6 Yamaha.
One of the most popular riders in the paddock Davy is greatly looking forward to the opening pure road race of the season.
Mark Goodings has in recent years gone from strength to strength around the mount. The international power generations backed rider is set to this year take in all meetings at Oliver's Mount alongside aiming to make his TT races debut.
Seamus Elliott, Mick Goodings, Rodger Wibberley, Darren Cooper all have the talent to be in contention for results of the highest quality.
Tom Weeden looks set to be one of the leading 675 Daytona Triumph mounted riders at the spring cup. Winner of senior b race two at the 2014 Scarborough gold cup Tom has in the last two years developed into an established top performer around Oliver's Mount.
Frank Gallagher, Marc Coggon, Jay Bellers Smith, Paul Gartland, Steven Procter, Christian Slater, James Hinchcliffe add further quality to what are set to be ultra close supersport races.
Don Gilbert impressed many at the 2014 Scarborough Gold Cup. Following top three finishes in David Jefferies Cup B races the enthusiastic rider goes into this year's spring cup greatly looking forward to competing on the road race circuit where he is already established as a rider capable of pushing for top results.
In all fantastic supersport races are in prospect at the 2015 Spring Cup National Road Races. Could we see a new supersport lap record around the mount? Time will tell but we will all soon know when the 2015 road racing season springs into life on the 11th of April.