Recently crowned Senior Manx Grand Prix winner Matt Stevenson is aiming to step up to the TT Races next year, having already prior to this years Manx GP considered competing at TT 2019.
Ripon's Stevenson who's jumped up more than a couple of levels in recent weeks on the Mountain Course, stated after receiving the Senior Manx GP trophy his views on possible TT 2019 participation: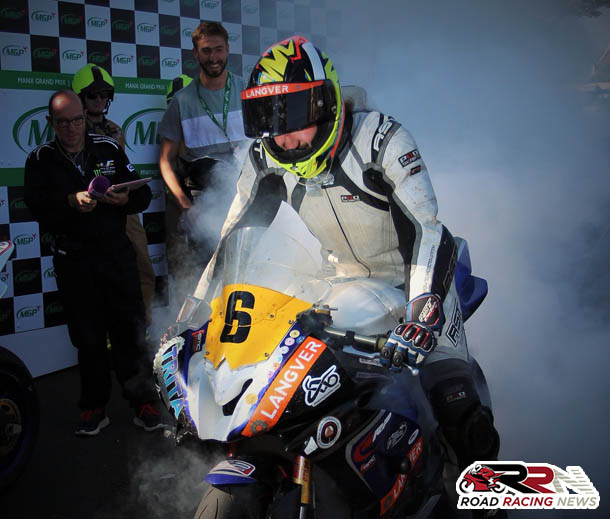 "We had plans anyway, but after practice week, which was just absolute garbage I thought this is not happening really. Then I blew my fancy motor that was 130 BHP, I spent a fortune on that, it was what I was going to use for the Manx, it was going to get me hopefully somewhere near the front.
Blew that up on my first ride up to Ballacraine on it, it did seven miles absolutely gutted. So chucked a stock engine in, got Slick Bass to set that up he's been amazing. It's just an absolutely mint little motor, it's not so powerful but it seems to do the job.
We had plans on the TT anyway, but after from mid practice week we were leading practice, I couldn't believe it we might be on for a podium here fingers crossed.
Then I managed to knacker the Junior race up, it was my fault so kicked myself for that, but we won the Senior to get this in the bag to prove myself, I knew I could do it."
Words by Stevie Rial